Main Event | Squad Plan
Please Note: We are starting at 09:30 on both days. There are 240 Spaces. (Reduced from 320 to 240 Spaces as of 23rd June).
See the Ground Layout to see where they are situated on the ground.
Saturday Bank 1 -- Sunday Bank 2
Saturday Bank 2 -- Sunday Bank 1

For More Information - Squad Rotation Explanation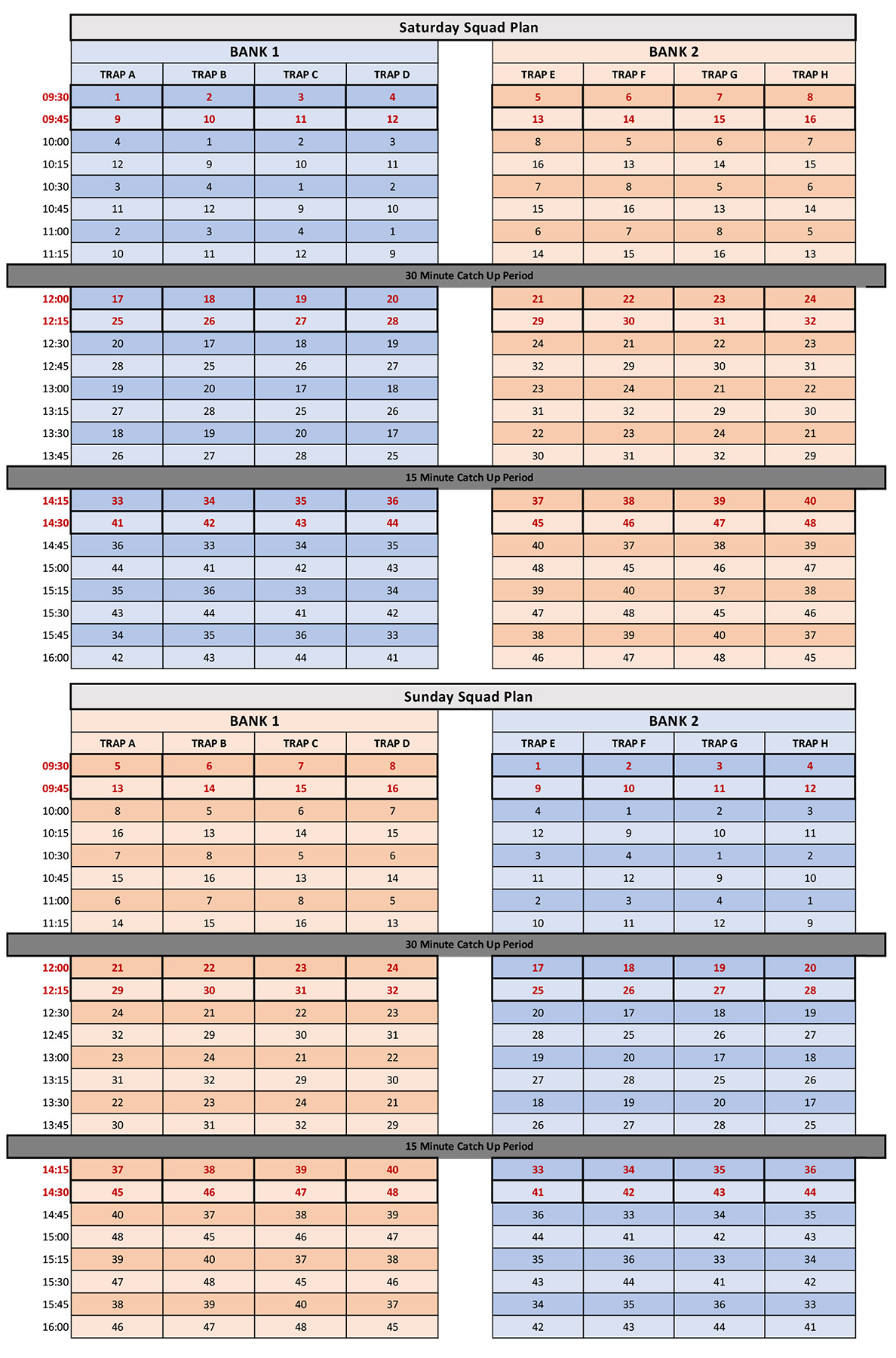 Squads marked in BOLD are starting times. There are 6 starting times,
Squad Planning
At the Krieghoff 200 you will shoot 100 birds over 4 traps, 25 on each trap. You will notice that your squad moves to the next trap after you have shot 25 targets, so for instance if you're shooting on Squad 1 at 09:30 on Trap A, the next Trap will be Trap B at 10:00, then Trap C at 10:30 and finally Trap D at 11:00. You stay within a specific Bank of 4 Traps for your entire 100 birds, so if you start on Trap D, you will then move onto the following Trap in the same Bank which is Trap A.
You can see information on the Squads Plan Rotation Page to see all 8 Traps and how it works.