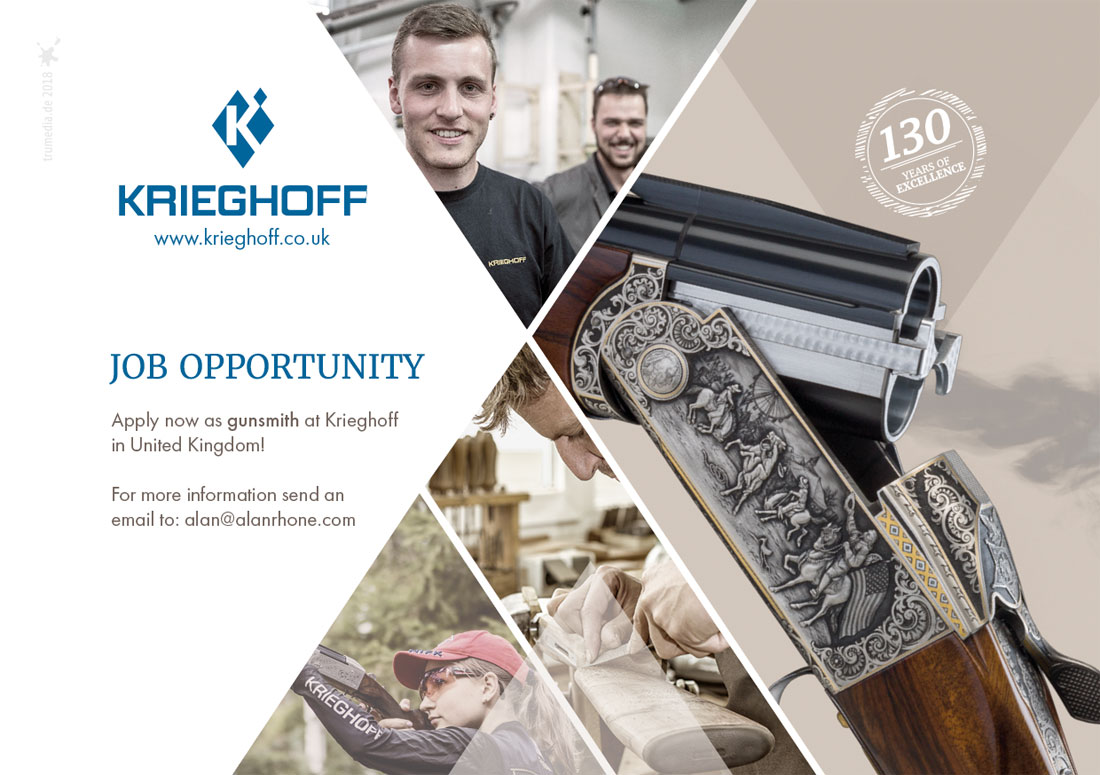 Working on the Krieghoff team is much more than just having a good job!
Krieghoff hunting and competition guns enjoy an outstanding reputation. As a medium-sized company with its headquarters and production in Ulm, Germany, we supply customers all over the world. The enthusiasm and commitment of the staff at Krieghoff is the primary driver of ongoing development and innovation, whether in production or in the product itself. After all, roughly half of the Krieghoff employees are active hunters or competitive shooters themselves. Design, engineering and production are tightly linked at Krieghoff, enabling the effective utilization of tools and machines and the production of components of incomparable precision. It's no coincidence that Krieghoff has acquired an excellent reputation as a supplier of milled parts - the company even counts a number of other firearms manufacturers among its customers.  Our quality assurance system, in which every step of production is monitored using state-of-the-art measuring systems, guarantees consistently high quality in these production phases. 
Yet the quintessential nature of a Krieghoff gun is revealed only after the individual parts have been skillfully transformed into a flawless whole by a master gunsmith. Modern, computer-integrated automated production and manual craftsmanship complement each other perfectly at Krieghoff, lending these hunting weapons their unique character. The exquisite quality and intrinsic value of each "Krieghoff" are the results of this distinctive manufacturing philosophy. We are delighted that so many hunters and competitive shooters are inspired by our philosophy and our passion for perfect guns.
---
Job description:
Service work on Krieghoff guns 
Typical gunsmith work
Your qualification: 
Completed gunsmith training
Resilience and teamwork are among your personal qualities
You work independently, structured and customer-oriented
English skills are an advantage, but no hiring requirement
Please send your detailed application stating your salary expectations and the possible starting date by post or by e-mail.
If you have any questions or would like to send us your application, please e-mail your application to alan@alanrhone.com
You can also send your application by post to the following address:
Alan Rhone Ltd
6 Coed Aben Road
Wrexham Ind. Est.
Wrexham, LL13 9UH
United Kingdom​​​​​​​​
+44 (0) 1978 66 00 01
www.krieghoff.co.uk
Krieghoff UK Jobs
If you would like to know more about this position, please contact us via email.