K-80 | Trap

Trap is the oldest and most popular target shooting discipline. The sport is played the world over according to a wide variety of rules. Since 1996 double trap shooting made its first appearance at the Olympics.
The K-80's strengths are especially evident in this disciplines: its perfect adaptability to the technical demands of this sport and the personal wishes of ambitious shooters allows them to perform to the absolute best of their individual abilities. Keen concentration translates into hits that count.
K-80 Trap | Barrels
The barrel features a 10-6 mm tapered step rib for improved pointing yet retained elevated profile that places the eye above the clutter at the breech end. Additional work in the muzzle area had given these barrels a much improved weight distribution. The introduction of the titanium series choke tubes provided another opportunity to loose weight right on the muzzle. These pure titanium chokes are 20% lighter than the original factory steel chokes yet are considerably longer. The extra length assists pattern quality, especially from high velocity loads, and provides a more convenient surface area for choke removal. To compliment these chokes we use a lighter than normal front hanger that save important grams right on the muzzle. We offer this in conventional blued steel or pure titanium. It should be noted that the titanium version is a full 5 grams lighter than even the skeleton steel version although for some the more conventional appearance of the steel hanger is preferred.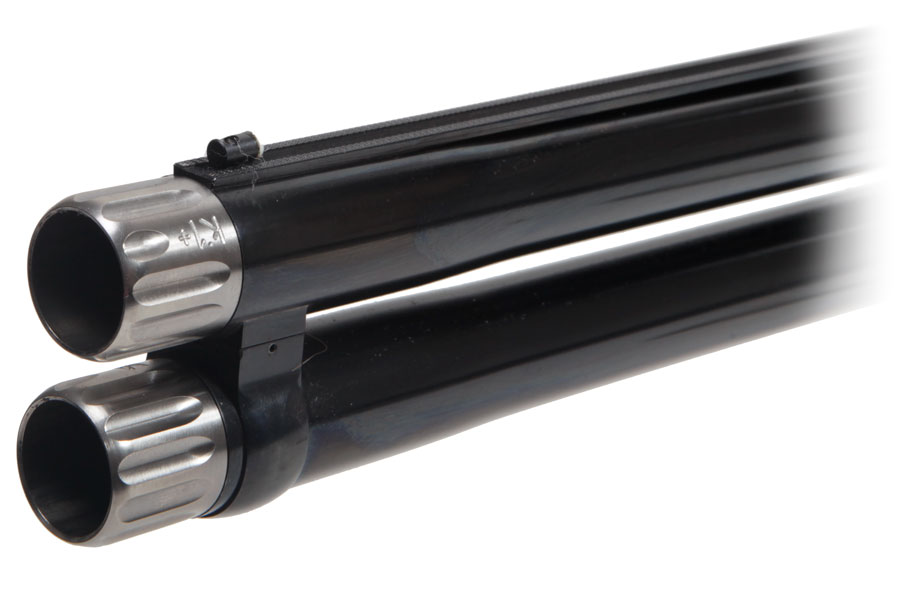 K-80 Trap | Stock
The Trap, as standard, is fitted with an adjustable comb stock to allow the owner to fine tune the gun fit. Each new K-80 comes with 10 years warranty and backed by our excellent Krieghoff Service, offering advice, service and repairs for the complete Krieghoff range. The gun is shipped in a lightweight transport case.
The legendary reliability of the K-80 brand, backed by our service centres Worldwide, makes the K-80 SuperSport the perfect choice for this demanding sport - truly a Professional Competition Shotgun.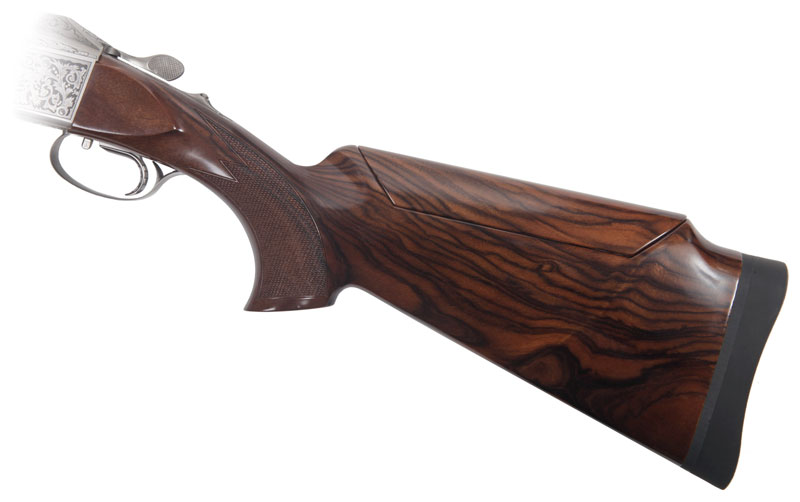 ---
K-80 Trap | Specifications

K-80 Trap
12/76 (3"), chambers are chrome plated
Standard barrel length: 76 cm (30") or 81 cm (32")
Soldered rib: 12 mm taper step
Monte Carlo style Trap stock with adjustable comb
Extended rounded grip compacts the hand into a tighter and more prominent position
Trap forearm with slimmed down style giving a closer feel to the barrel
Stock finish: oil
Weight*: approx. 3.9 kg
---
K-80 Trap Barrels are available in 30" (1,633g) and 32" (1,675g), both with Screw In Chokes only.

| | |
| --- | --- |
| | Trap |
| Length of Pull | 365mm / 14.37" |
| Length of Grip | 91mm / 3.58" |
| Drop at Nose | 45mm / 1.77" |
| Drop at Monte Carlo | 45mm / 1.77" |
| Drop at Heel | 53mm / 2.09" |
| Cast at Heel | 3mm / 0.12" |
| Cast at Toe | 9mm / 0.35" |
| Pitch | 0º |
K-80 Options
To get an idea of what you can choose when buying a K-80, visit the Krieghoff Options section. You can select barrel type and length, stock grade and engraving pattern.