Krieghoff DTL Sponsors - Hull Cartridge
About the Pro One DTL 300 Cartridge
Follow our champions and attain the perfect 100/300 with the subtle characteristics of this load.
Hull's exclusive powders produce lower levels of recoil minimising fatigue over prolonged competition
Muzzle flip is reduced for second barrel
Modest velocity combined with specialist wad produces uniform dense tight patterns
Competition grade hardened shot
Also suitable for sporting disciplines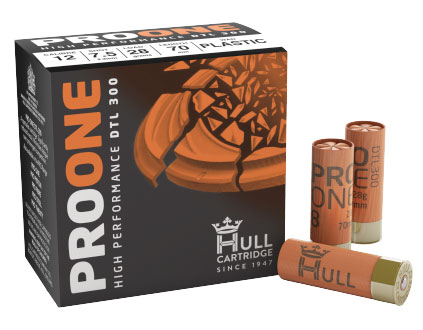 We are very proud to have the excellent Hull Cartridge as Sponsors of the Krieghoff DTL once again. They provided a very generous prize fund for the Main Event last year in 2017. With the winners taking home a cartridge prize and every entry receives a Hull Cartridge gift. Totalling 19,250 Pro One DTL 300 Cartridges.
Visit the Hull Cartridge website to find out more information >>>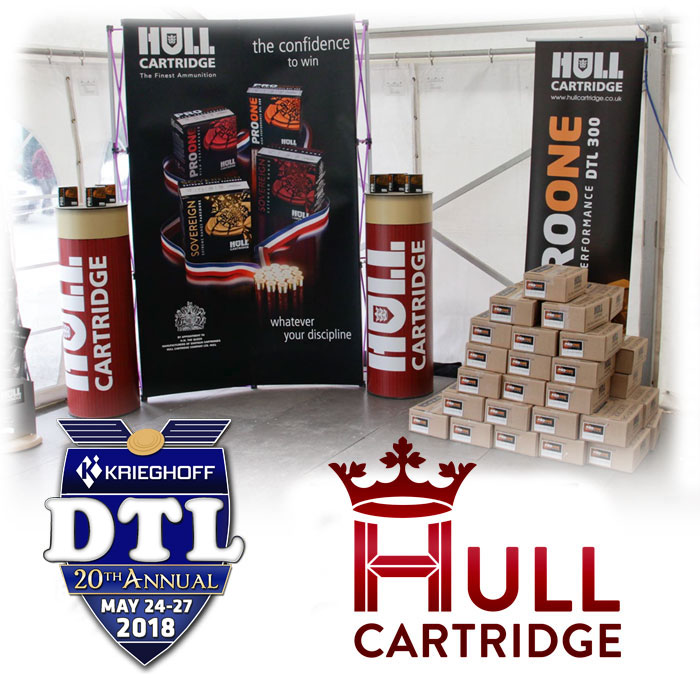 Hull Cartridge - Proud Sponsors
Excellent Sponsor Prize Fund and Entry Gift has been provided by a Leading Cartridge manufacturer. What else could you ask for? See the Prize Fund for the complete Hull Cartridge breakdown.