Paul Chaplow Retains the Krieghoff DTL Title
Congratulations once again to Paul Chaplow on winning the Krieghoff DTL 2017. This is the 3rd time he's won the event, making it two in a row as he won it last year in 2016.
Paul won the Saturday High Gun after putting in a 100/300 on the day, then winning the shoot-off between fellow K-80 shooters, Shane Smith and Paul Neal.
Then Paul went onto shoot-off against Austin Coxhead, Sunday's High Gun, where he battled it out to take the 2017 title.
He also picked up the British Shooting Show HOA in AA Class after shooting off between Mike Hartley and Lee Kirby who also finished on 595.
Congratulations Paul.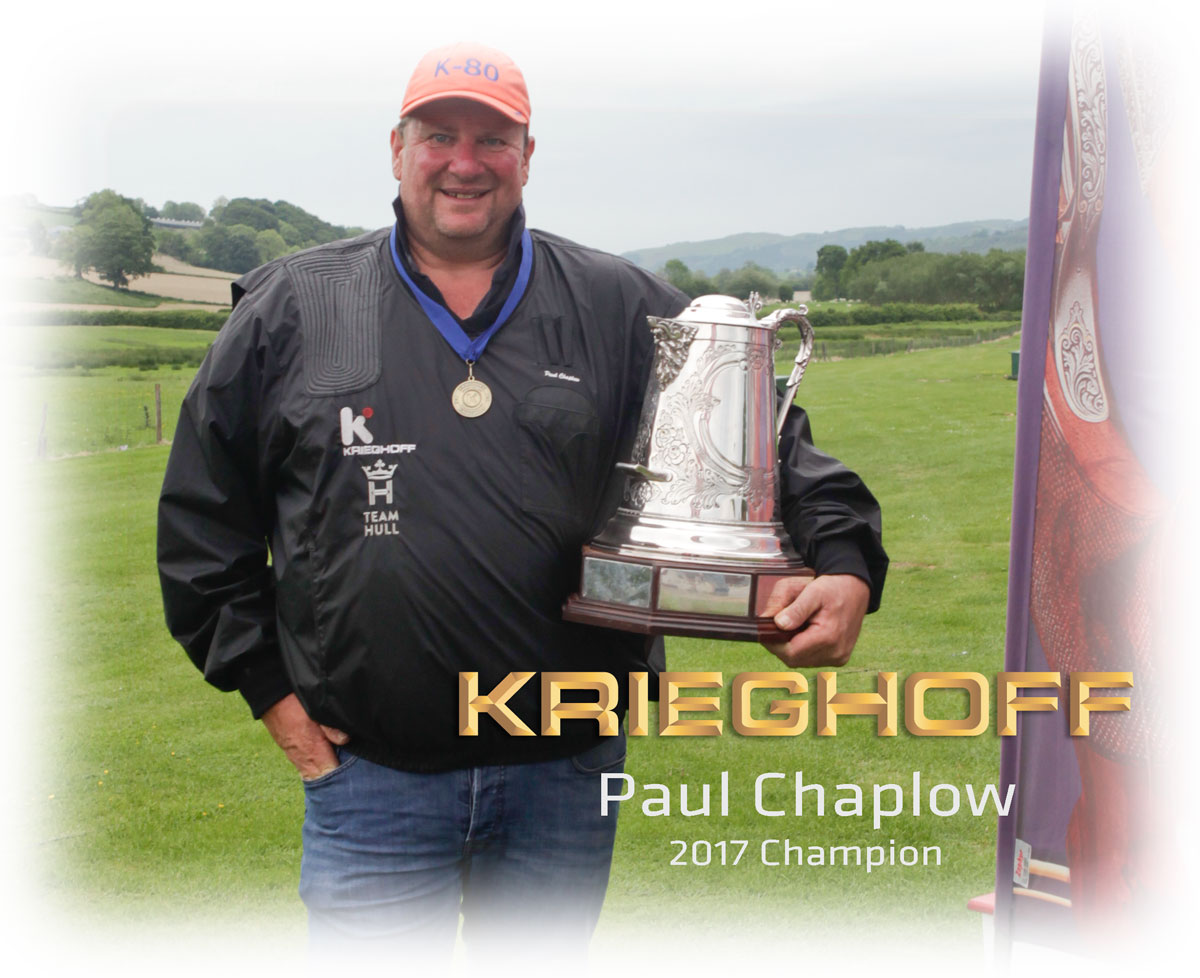 Also, we would like to say well done to Izzy Thurnell on winning Ladies High Gun, Juniors High Gun and B Class. A stunning achievement for such a young shooter. Emma Holden finished Runner-Up in Ladies, only one point behind Izzy too.
In AA Class, Darren Bell won 1st in Class with Shane Smith in Runner-Up spot. With Paul Neal winning the British Shooting Show HOA in A Class and won the Main Event in A Class, followed by Will Palmer.
Excellent shooting everyone.
Photos of the Krieghoff DTL are available on our Facebook Page.
Results are available in the Results Section
The Latest News and Events
We update out news feature regularly to keep you up to date with the latest events and stories. If you have any interesting stories you would like us to know about, please send us an email with your information.