Krieghoff | Gold Highland Game II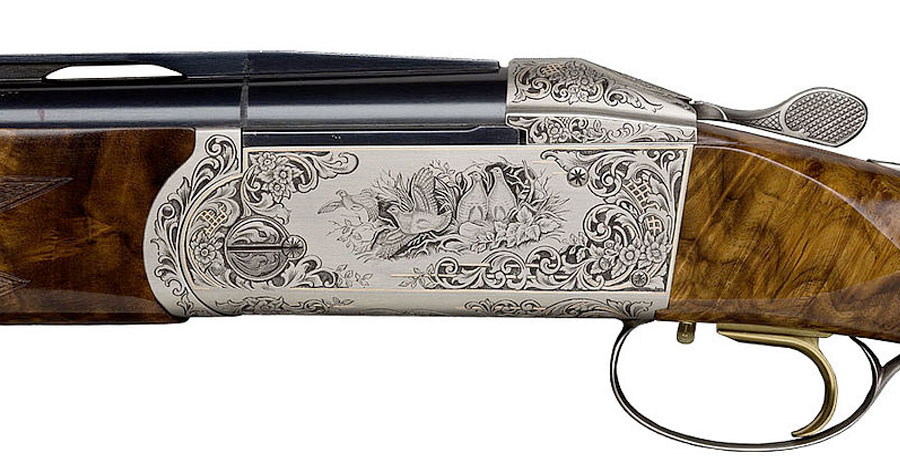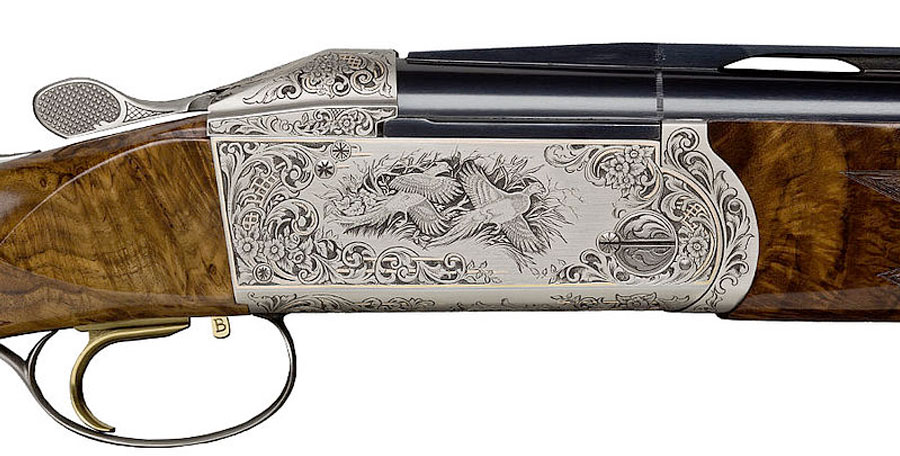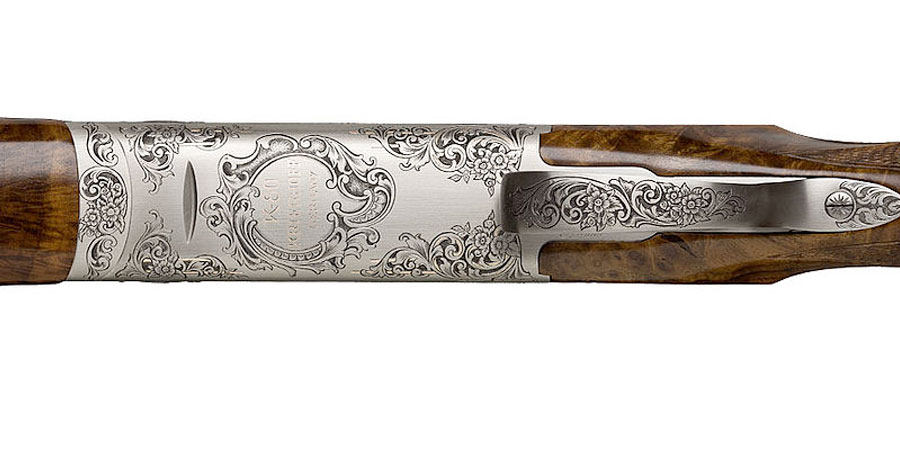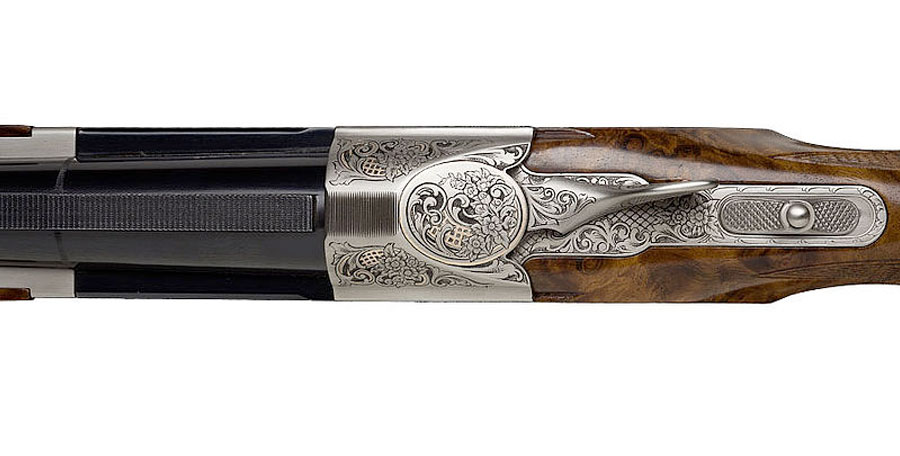 Flowing floral ornamentals featuring wildfowl scenes, accented by gold details. Three motifs per side. Border line as well as Krieghoff emblem and lettering on the underside of the receiver inlaid in gold.
Custom Engraving
Krieghoff have master engravers who can produce stunning custom engraving work. Usually there is a waiting period on Custom Engraving due to the quality and intensity of the finished work. There are endless possibilities for engraving on an action.