Krieghoff 500 | Terms & Conditions
Juniors Free Entry FEE
The Special Sponsor package for all Junior shooters for the 2023 Krieghoff 500 is to receive:

Free Entry - Sponsored by Krieghoff
The regular price for the entry fee is £105.00. This covers the full entry fee for the two-day event, but does not include the additional Options (available to enter at Bywell upon registration).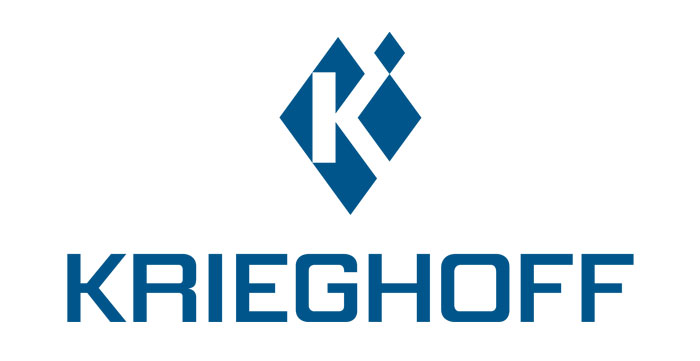 To be eligiable for this offer, You MUST qualify as a Junior as per the Krieghoff 500 rules. This means you must be Under the Age of 18 by 25th August 2023. This offer and prizes will be presented to Juniors Under 18, although your scores will be recorded as per CPSA category rules.

---
Shoot Off Rules
All Shoot off targets to be CPSA rules Singles targets at the same angle as in the competition.  Ties to be decided by moving to a greater distance from the trap.
Shoot off Rules - Krieghoff Main Event
Ties for Saturday High Gun and Sunday High Gun will be shot over 25 targets on the shoot-off layout. Competitors will shoot 25 targets and if still tied they will shoot another 25 targets at normal Singles distance, 16 yards. If still tied after 50 targets they will move back to 20 yards. They will shoot a minimum of 25 targets at 20 yards before moving to 24 and then to 27 if required.
The final with Saturday High Gun against Sunday High Gun will follow the same format used to determine the High Gun for each day. They will shoot a round of 25 targets at normal Singles distance. If still tied after 25 targets they will shoot another 25 at normal Singles distance. If possible, the intention is for the two finalists to shoot 100 targets at 16 yards before moving back. This may not be possible in the time allowed for shoot-offs to be concluded but a minimum of 50 targets will be shot at 16 yards before moving back to the 20 yard mark. The competitors will continue to move back until the tie is broken.
All other shoot-off in classes and categories will take place at the same time on the other layouts
---
Booking Your Place
We will book and confirm your place on a first come, first serve basis. This simply means that we book people onto spaces as they come in to us. On the rare occasion that we get multiple bookings for the same place over a weekend, before we can update the booking details online, we will book the person who booked first into the place and we will contact the other booking regarding a similar position to confirm.
We will either send a Secure Payment Link to your email, or we will Phone you to make payment over the phone. Depending on which option you have selected on the Online Booking Form.
Changing your entry
If you have any questions about your entry and are looking to change any details, please contact David at sales@alanrhone.com
Due to possible high demand of spaces, we may not be able to transfer your entry to another person. We may have to cancel your entry and allow the next person available to book on, especially if there is a waiting list for spaces.
---
Cancelling Your Booking
Please let us know regarding cancelling your booking as soon as you can before the Krieghoff 500. Cancellations can be made anytime before the event starts but please contact us before Friday 18th August (1 week prior to the event) to be eligiable for a refund. Call us on 01978 66 00 01 or email us at sales@alanrhone.com to confirm your cancellation.
---
Categories and Policies
Juniors - Juniors must be under the age of 18 (DTL, Skeet, Sporting, Sportrap and ABT), at the time of shooting the event, including shoot-offs or finals. There are additional prizes in this category.
Veterans - Veterans will have had their 60th birthday prior to the start of the event. There are additional prizes in this category.
Ladies - Female shooters of all ages. You may also qualify for either Juniors or Veterans depending on age, see above for details. There are additional prizes in this category.
Seniors - Persons between the ages of 18 and 60 at the time of the Krieghoff 500
We support the policy of "If you are in it you can win it". This means that a Colt, Junior, Veteran or Super Veteran Category winner is still eligible for the Class Winner prize and the Overall High Gun and HOA prizes. In the same way, a Lady, Colt, Junior, Veteran or Super Veteran Category winner is still eligible for Class Winner prize, Overall High Gun and HOA prize in addition to their Category prize. The Overall Winner and Overall Runner-Up are eligible for the Class Prizes, and are eligible for the Category Prizes.
---
At Bywell Shooting Ground
Please visit the Club House to Sign In and Register for each event on the day. Try to allow enough time for registration before your start your event, otherwise you will hold up your fellow squad shooters. Failing to attend a squad start may result in you missing that particular line.
We will require you to fill in a contact form which will only take a couple of minutes to complete. This will give us the vital information to ensure all prize payments are paid out as soon as possible. Failure to complete a form will result in a delay in prize payment until prize money is claimed.
Good Luck at the Krieghoff 500
We wish you all the best of luck at the Krieghoff 500. If you have any questions, please let us know and we'll be happy to help. You can email us on sales@alanrhone.com with any questions.