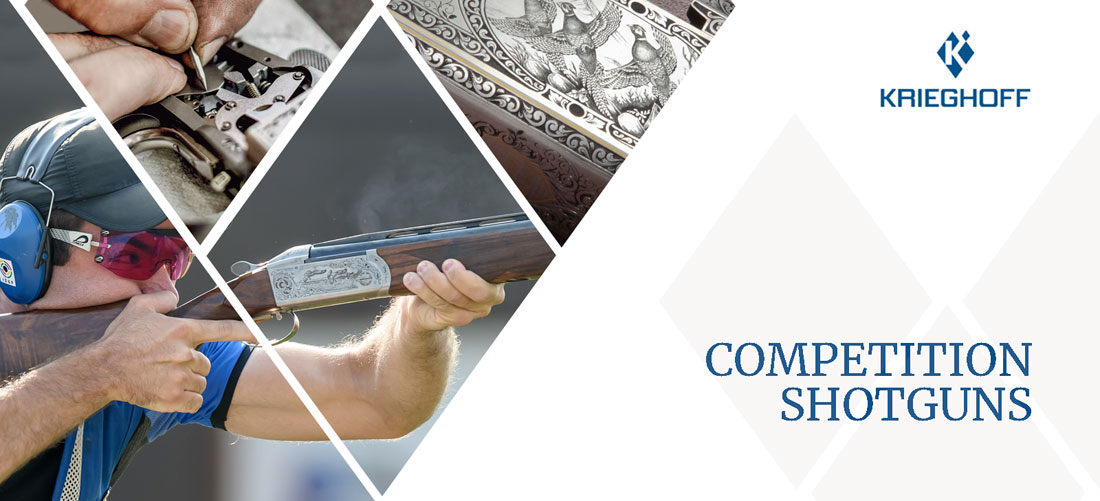 K-80
The K-80 receiver is the heart of the K-80 system. A workhorse capable of firing many hundreds of thousands of rounds in its lifetimes it begins as a piece of high quality forged steel being shaped in sophisticated computer controlled CNC machines. It is finished in the best tradition of German craftsmanship, all internal parts filed and hand fit with the consummate touch of one of Krieghoff's highly skilled gunmakers.
---
K-20
The K-20 is a sporting, skeet and field shotgun built on an elegantly compact twenty gauge frame. It is endowed with the crisp triggers and overall feel of the K-80 and finished with the handcrafted precision that you expect from a Krieghoff. It is a gun that anyone who appreciates the pleasures of the small gauges will have to own, and it is available with the complete range of engraving patterns shown for the K-80.
---
KX-6
The Krieghoff KX-6 - a single barrel shotgun designed solely for competition. Available with 34" barrels fitted with factory steel choke tubes, the KX-6 has an adjustable rib which allows the point-of-impact to be raised or lowered, a hallmark trait of Krieghoff trap guns!
---
Engraving
Krieghoff Engraving is a work of art forever ingrained onto the heart of the K-80, the action. The skill involved in a hand engraved action is unparalleled and is takes an immense level of skill and practise to achieve the results they do. The range of engraving available from Krieghoff varies from simple arabesques to fully covered custom deep relief engravings.
---
Options
The options are plentiful when choosing a Krieghoff K-80 or K-20. Barrel options give you a range of different set ups for different disciplines. Also there are choke, hanger and balancing options available to make your gun feel the way you want it to.
---
Accessories
Krieghoff Accessories range from parts for Krieghoff such as tools, wrenches, chokes and hangers to clothing and gun slips. The Krieghoff accessories are all very high quality and represent the high quality brand that is Krieghoff. All of the products from Krieghoff are available on the Alan Rhone Store website.
---
Clearance
Krieghoff New Clearance section contains a range of Discontinued, Pre-Owned and Ex-Demo products such as stocks, cases, actions and parts. These items are one off Clearance items, so when they're gone, they're gone.
Looking for Your Local Krieghoff Dealer
Visit the Krieghoff Dealers section to find out your nearest dealer.