KX-6
The Krieghoff KX-6 - a single barrel shotgun designed solely for competition. Available with 34" barrels fitted with factory steel choke tubes, the KX-6 has an adjustable rib which allows the point-of-impact to be raised or lowered, a hallmark trait of Krieghoff trap guns!
 
The rib sits above the free-floating barrel which expands lengthwise as it gets hot, no matter how many rounds you shoot. The point of impact remains where you set it and remains unaffected by the heat expansion. Delivered from the factory with a 60/40 POI, the KX-6 can be adjusted to shoot almost a full pattern high.
 
The KX-6 features the Krieghoff adjustable butt plate. Allowing for the adjustment of cast, drop and pitch, for a personalized fit. All of this can easily be done with just one tool, the adjustable comb wrench.
 
The KX-6 length of pull can be easily adjusted to your personal specifications with the addition of optional pre-fitted 6.4 mm (1/4") spacers. Combined with the adjustable butt plate, obtaining the perfect gun fit has never been easier.

Shotgun Caliber: 12/76
 
Standard barrel length: 86 cm (34")
Stock: Right-handed Monte Carlo "Trap" stock with adjustable comb and "Trap" forearm.
 
Chokes: C, SK, IC, LM, M, LIM, IM, F, SF
 
Weight*: approx. 3,890 g
*depending on barrel length, caliber and density of stock wood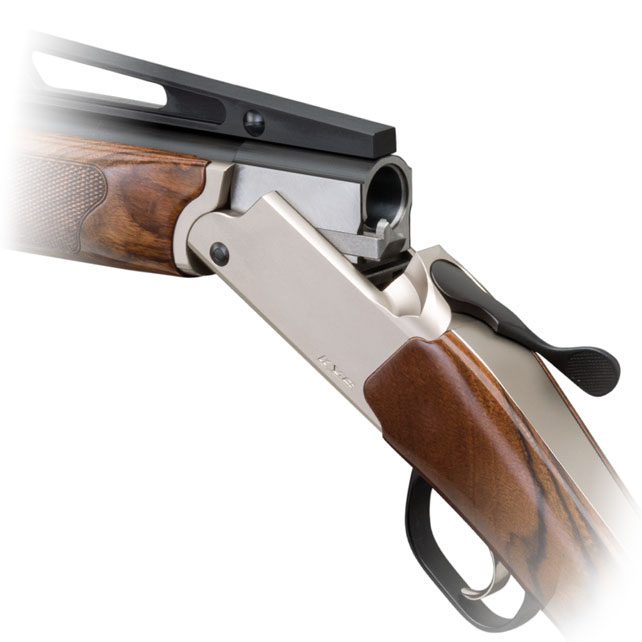 Standard Features
Nickeled action finish 
Chambers are chrome plated 
Extended factory screw-in chokes incl. 3 choke tubes and choke wrench 
Adjustable rib 12 mm taper flat 
Sights: White pearl front sight and brass center bead 
White pearl front sight and brass center bead 
Adjustable Trigger pull (1.5 - 1.7 kg) and creep 
Preset by factory at approximately 1.3 kg 
Length of Pull 370 mm (14-3/8"), Drop range: 32 mm - 41 mm (1-1/4" - 1-5/8") 
Ergonomic stock design for reduced recoil 
Every KX-6 is proofed for steel shot 
Right-handed Monte Carlo "Trap" stock with adjustable comb 
"Trap" forearm 
Stock finish: T-Wood (walnut wood optically improved) 
Every gun will be delivered in a gun case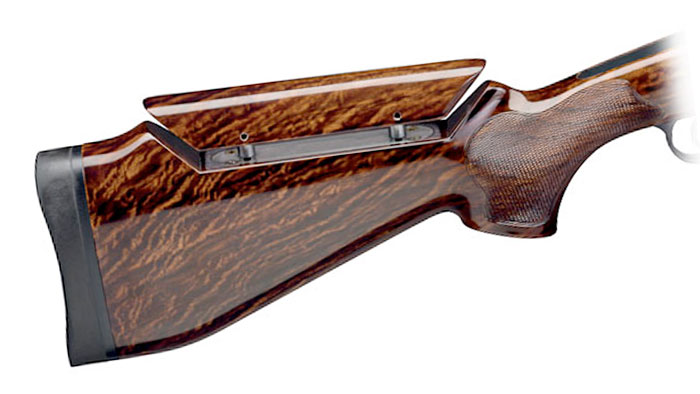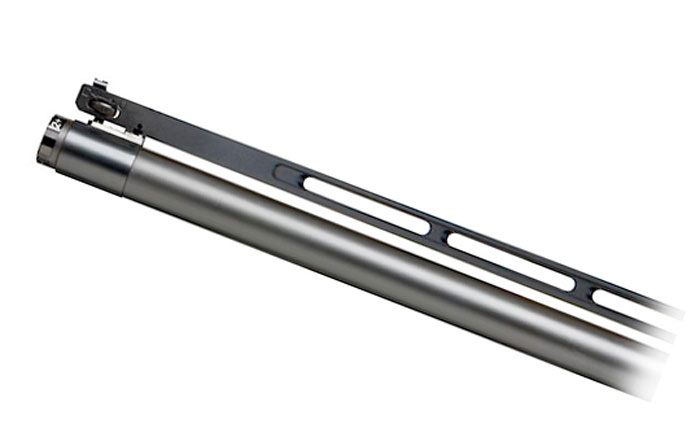 Additional Features
Adjustable butt plate 
Titanium chokes tubes (same constrictions) 
Optional release trigger 
LOP (length of pull) adjustment option 
Custom features on request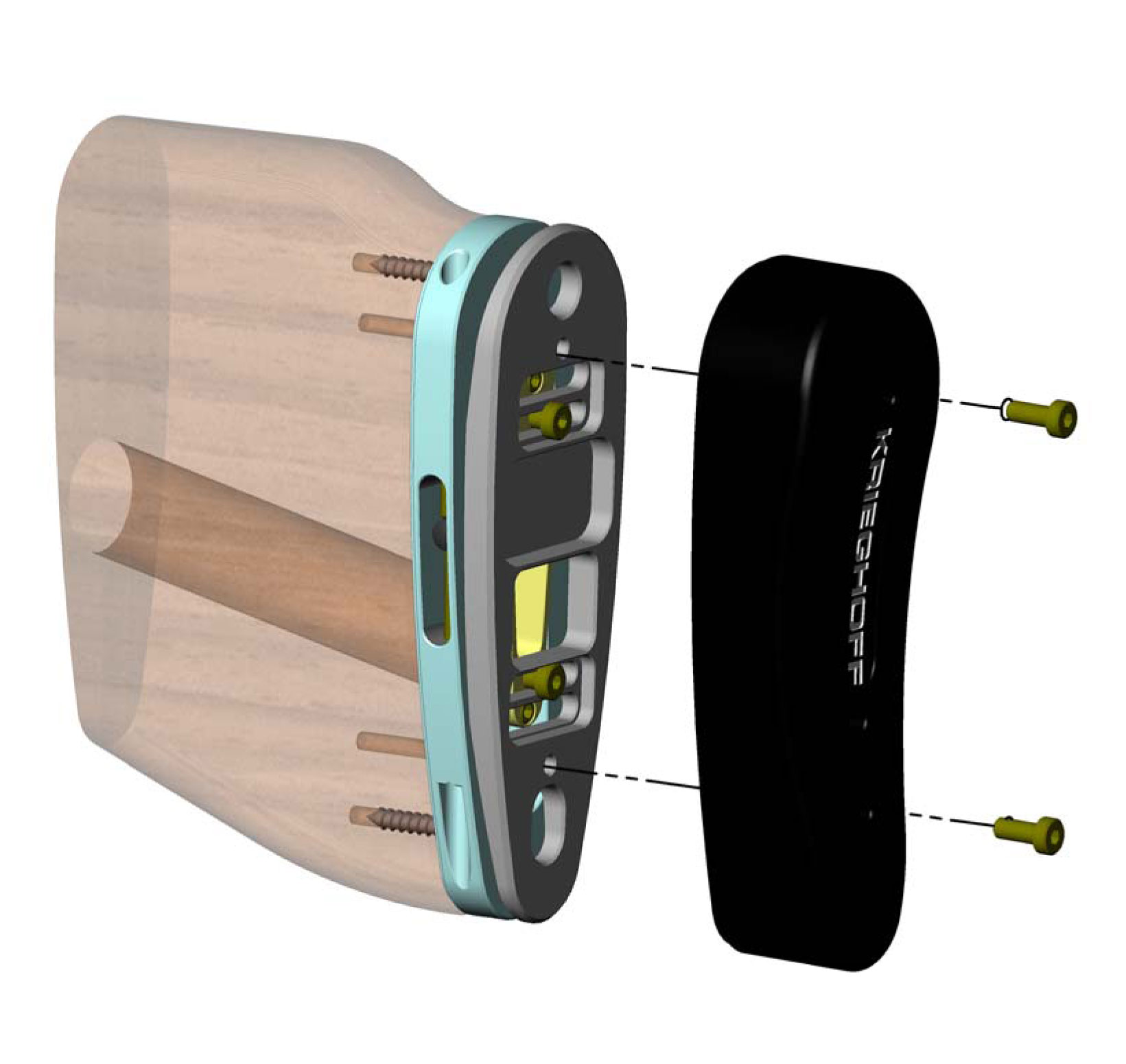 Case
Comes complete in a padded case, perfect for transport.
Fully fitted for the KX-6. With compartments for the Stock & Action, the Forearm, the Barrel, plus space for spare chokes, wrenches and accessories.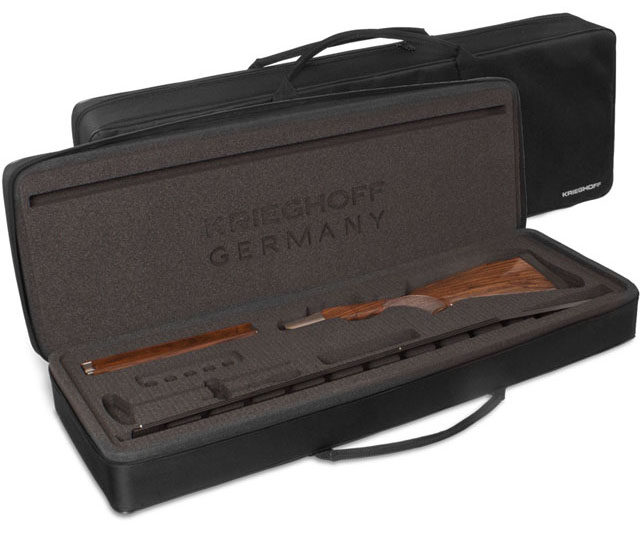 Single Barrel Choice
The KX-6 is designed for single barrel competition. Did you know you can get a single barrel set for the K-80 in either top-single or un-single configuration. This configuration would be a special order, so enquire with your nearest Krieghoff Dealer.