Krieghoff | Essex Masters 2016
As promised, there was a huge entry for this years Essex Masters. Each day from the 5th to the 10th April there were floods of shooters with the Grand Prize of a Krieghoff K-80 in their sights.
We had an excellent array of Krieghoff K-80's in various specifications on display at the ground, with plenty of interest throughout the event. Alan Rhone was on hand to answer any questions and to provide assistance.
The Krieghoff sponsored High Gun Prize was won by George Digweed MBE, so a big congratulations to George and also to all of the other Class & Category winners who take home a prize. It was a pleasure to sponsor such a popular and exciting event. We hope next years event is as popular if not more so.
Thank you to everyone who came to see the Krieghoff stand and if you would like any follow up answers or information from the event, please contact us on sales@alanrhone.com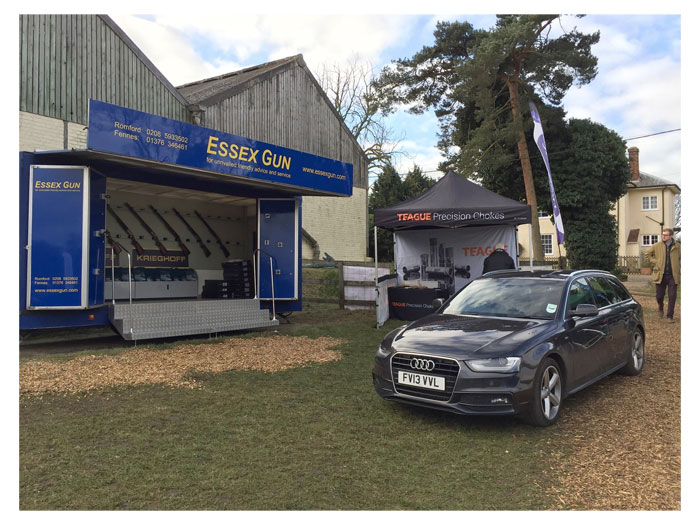 The Latest News and Events
We update out news feature regularly to keep you up to date with the latest events and stories. If you have any interesting stories you would like us to know about, please send us an email with your information.