World DTL Championships
The World DTL Championships were held at Esker Shooting Ground in Ireland this year, on the 22-24th July. Countries from all over the world competed for individual and team awards.
Congratulations
Congratulations to Ian Mullarkey who went home with Bronze in AA. Emma Holden also took Bronze in the Ladies, plus the Northern Ireland Team consisting of Darren Bell, Ronald Sloan, Willie Armstrong and Nick McKeown won Gold in the team event.
There was also Emma Holden & Leanne Powell, Ladies Team Runners-Up. Also Maurice Beedan, Veterans Team Runner-Up, Dave Hinchliffe, Super-Veterans Team Gold and Bernadette Quinn winning Ladies Team Bronze. Excellent shooting!!
Fantastic shooting and Well Done to you all.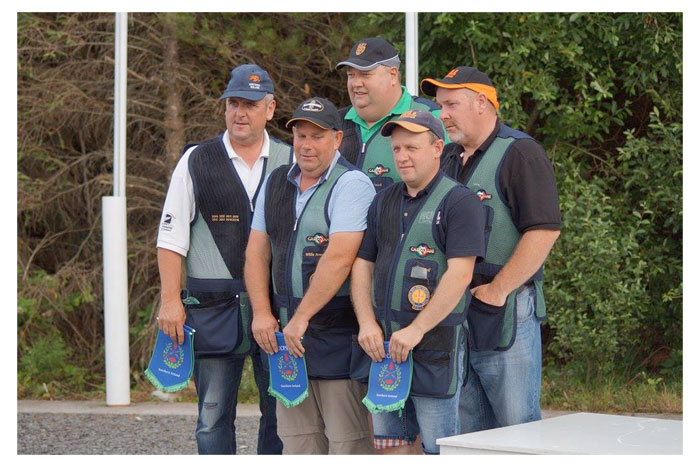 Northern Ireland Team - Gold
The Latest News and Events
We update out news feature regularly to keep you up to date with the latest events and stories. If you have any interesting stories you would like us to know about, please send us an email with your information.