English Single Barrel and British Single Barrel
The 2016 English and British Single Barrel Championships were held at Beverley Clay Target Center on the 6th and 7th of August respectively. A beautiful day for on the Saturday for the English, but strong winds made things a little trickier on Sunday for the British.
The English Open Single Barrel Championships
Paul Chaplow was a man on a mission, handing in a perfect 100/100 score to take the title. A fantastic result! With Ian Mullarkey only 1 point behind on 99/100 settling for the Runner-Up spot. We also saw Junior shooter Joe Booth take High Gun in the Juniors after a shoot-off, plus Caroline Stanbrook won the Ladies High Gun and topped B Class. Not forgetting Paul Hodges, who won the Veterans High Gun and also A Class.
The British Open Single Barrel Championships
Paul Hodges kept his form going into the next day on the British Open. He shot a 98 to take Overall Runner-Up place, plus the Veterans High Gun and winning A Class. We also saw Shane Smith in Overall 3rd Place and AA Class winner. Andrea Swatts shot a 94 to secure the Ladies High Gun, plus Joe Booth once again won the Juniors High Gun.
Excellent Shooting Everyone!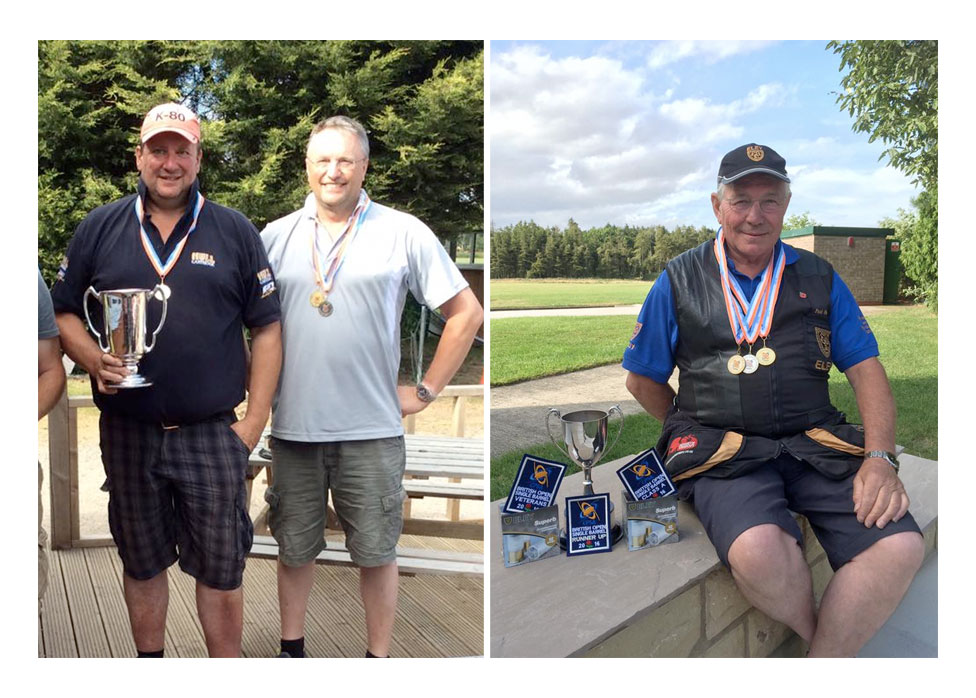 Paul Chaplow & Ian Mullarkey / Paul Hodges
The Latest News and Events
We update out news feature regularly to keep you up to date with the latest events and stories. If you have any interesting stories you would like us to know about, please send us an email with your information.