Success Stories
We're always pleased to hear from Krieghoff shooters about their successes and achievements throughout the year. We were delighted when we receieved an email from Andrew Parsons.
"Please find attached a photograph of the silverware won this season using the Krieghoff K80 Pro Rib. .... Incidentally the stock choice and fit was done by Erwin and Alan."
Andrew didn't want to self promote but just to show his appreciation of his K80, he goes on to say, "which I genuinely believe contributed significantly to my success."
A very nice compliment to the gun that we, at Krieghoff, are so passionate about to.
Here's some of the titles Andrew won with his K-80 Pro Rib with 32" Barrels:
British Open Trophy
Home International High Gun Trophy
Telpin Cup
Alister Ford Trophy
North Region individual High Gun Trophy
Yorkshire County Individual Champion
Malcolm Cain Memorial Trophy
The Belvoir Cup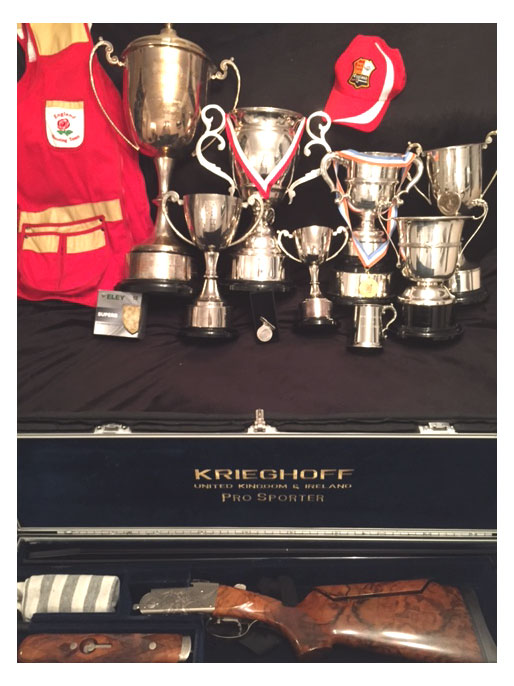 The Latest News and Events
We update out news feature regularly to keep you up to date with the latest events and stories. If you have any interesting stories you would like us to know about, please send us an email with your information.