Clay Shooting Magazine Review
In the December 2017 issue of Clay Shooting Magazine, Vic Harker has written a glowing review of the Krieghoff K-80 Trap Gun with Black Shadow engraving option.
To Read the Article - Click Here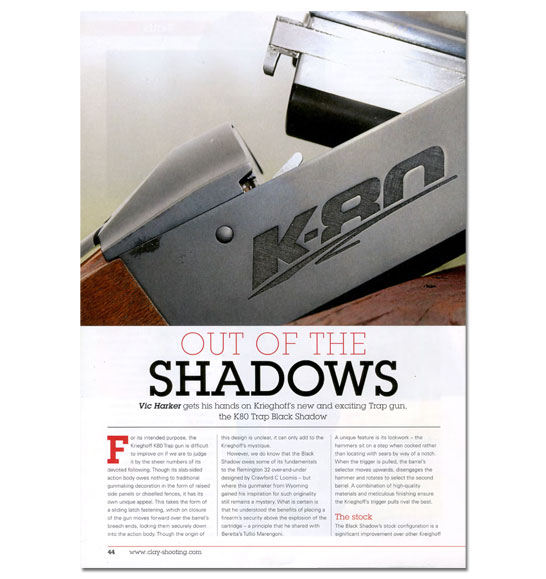 The Latest News and Events
We update out news feature regularly to keep you up to date with the latest events and stories. If you have any interesting stories you would like us to know about, please send us an email with your information.