Krieghoff Sporting Masters
Thank you all for supporting the event and a big thanks to Steve Lovatt and his team for putting on a really fantastic shoot. The ground looked immaculate and the atmosphere was terrific.
Results will be published shortly and prize funds sent out to the winners.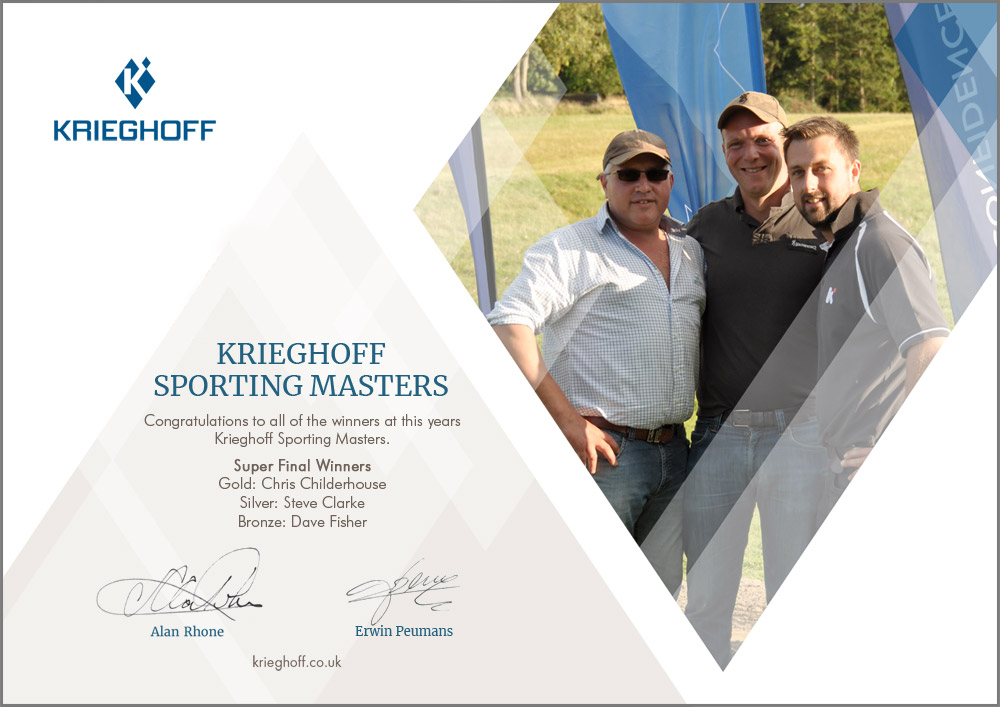 The Latest News and Events
We update out news feature regularly to keep you up to date with the latest events and stories. If you have any interesting stories you would like us to know about, please send us an email with your information.