Suffolk County Double Rise
Well Done to Barry Randall on winning the Suffolk County Double Rise Championship. The shoot was held at Cambridge Gun Club on the 21st October. This is the second time Barry has won the title in two years, so it retaining it makes it that little bit sweeter.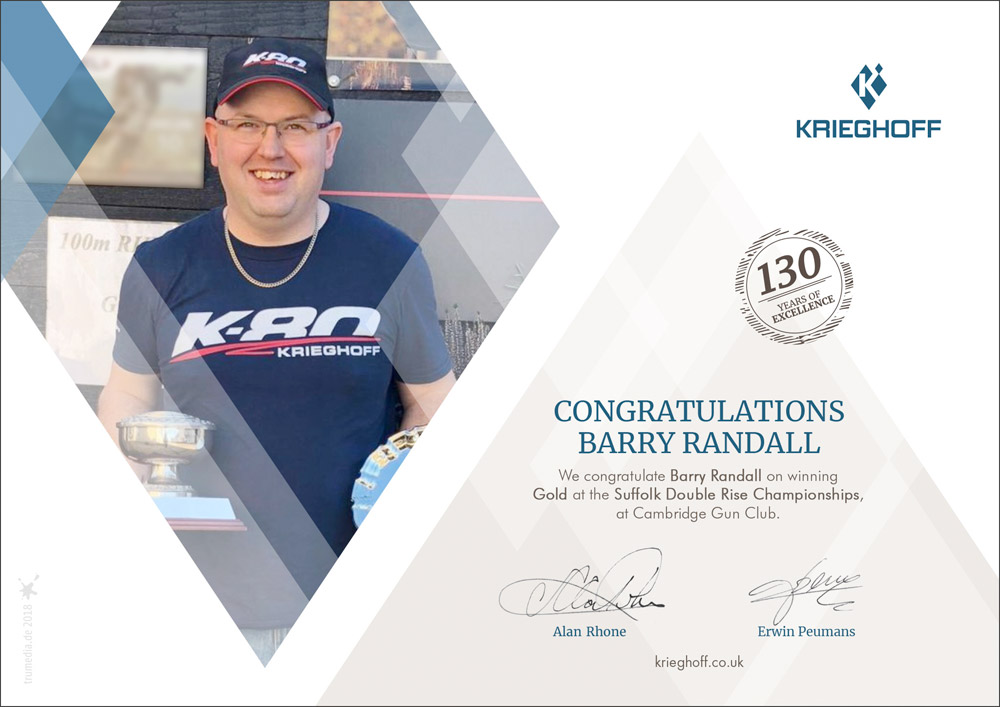 Malaga Fall Skeet Grand Prix
Contratulations to Junior Shooter David McNeill on winning the Silver Medal at the Malaga Fall Skeet Grand Prix. David shot the competition at the Club de Tiro Shooting Ground in Malaga over the weekend of 20-21st October.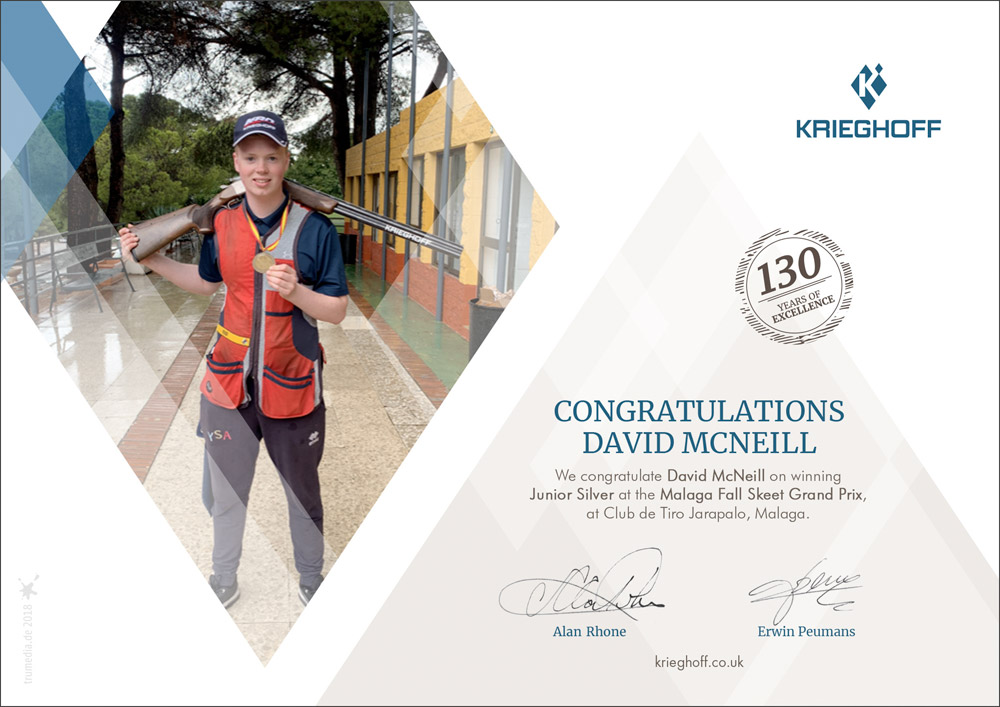 The Latest News and Events
We update out news feature regularly to keep you up to date with the latest events and stories. If you have any interesting stories you would like us to know about, please send us an email with your information.