New Krieghoff Dealer
We would like to announce our latest Krieghoff Dealer - Northallerton Guns.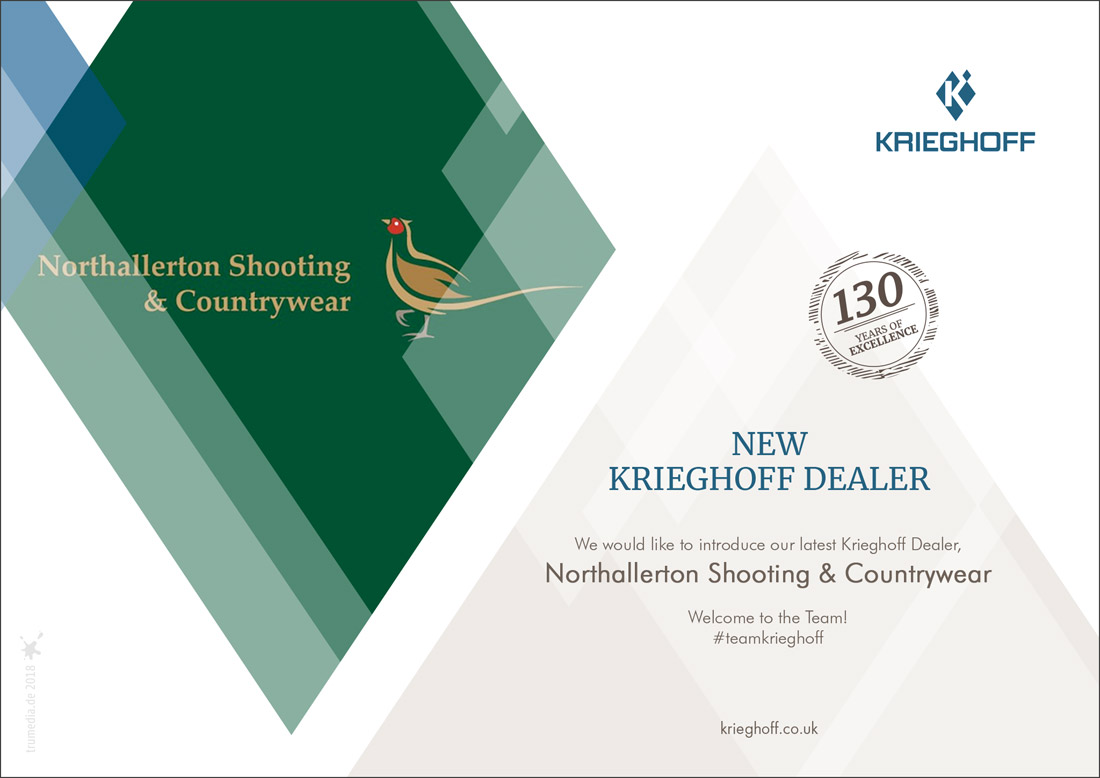 Northallerton Guns
 
Northallerton Shooting & Countrywear
The Paddocks
Breckenbrough
Thirsk
YO7 4EL
Tel: Fax: 01845 587746
 
Tel: 01845 587 207
Email: northallertonshooting@btconnect.com
Web: www.nsac.co.uk/
 
Opening Times
Open 09:00 - 17:30 All Week
Closed Thursday & Sunday
The Latest News and Events
We update out news feature regularly to keep you up to date with the latest events and stories. If you have any interesting stories you would like us to know about, please send us an email with your information.