The Krieghoff Waterproof Shooting Jacket
A jacket designed and produced for clay shooters. The Krieghoff Waterproof Shooting Jacket combines comfort with practicality for any shooter in wet and wild conditions. The jacket itself is fully waterproof and will keep you warm and dry in the toughest conditions. Durable waterproof fabric beads rain away and the non-slip "Faux Suede" shoulder patch provides the perfect mounting surface. Large easy access shell pockets with drainage holes make the jacket fully accessible. There is no other Shooting Jacket like it.
• Fully Waterproof
• Machine Washable
• Large Cartridge Pockets
• Outside Top Pocket
• Double Zip & Press Stud Fastening
• Zipped Quick Access Pocket in Flap
• Inside Zipped Pocket
• Fleece Lining with Quilted Sleeves
• Velcro Adjustable Storm Cuffs
• Polyester "Faux Suede" Shooting patch, with "stay flat" stitching
• Shooter's Collar, keeps the back of your neck dry but does not interfere with the gun mount.
• Longer back panel and draw cord
• Made Exclusively for Krieghoff in the UK
Available Now from the Alan Rhone Store website.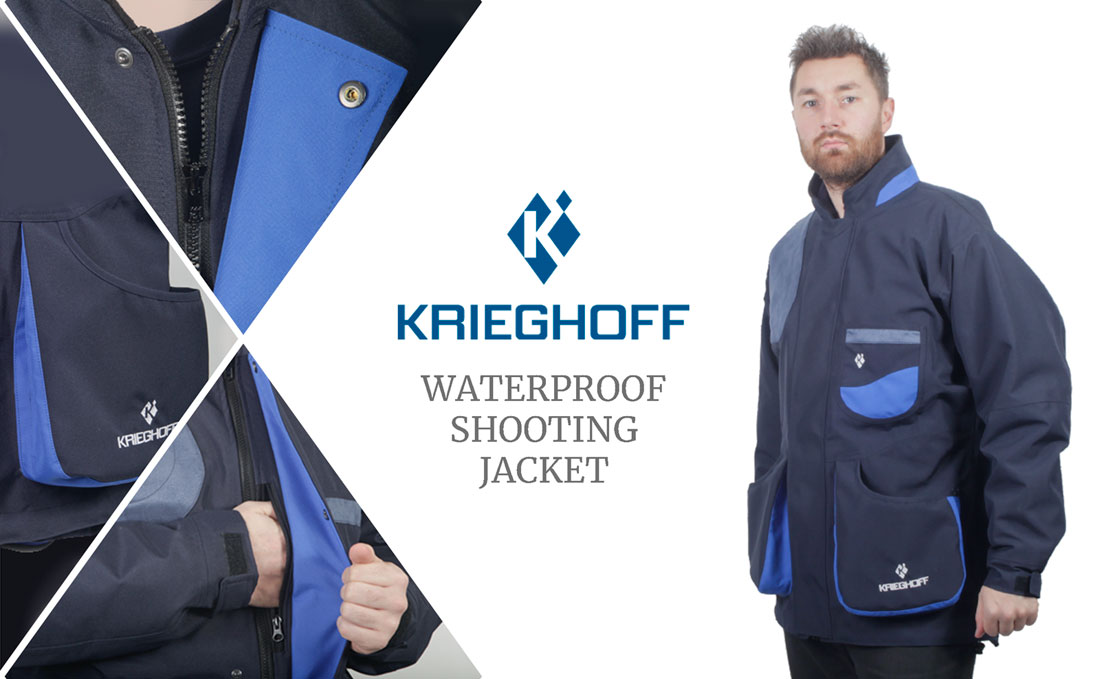 The Latest News and Events
We update out news feature regularly to keep you up to date with the latest events and stories. If you have any interesting stories you would like us to know about, please send us an email with your information.