Tucson Spring Grand Handicap Championship
Paul Chaplow for winning the Spring Grand Tucson Handicap Championship held at the Tucson Skeet & Trap Club in the USA. Shooting 98 from 27 yards, then 25 straight in the shoot-off.
Well Done Paul.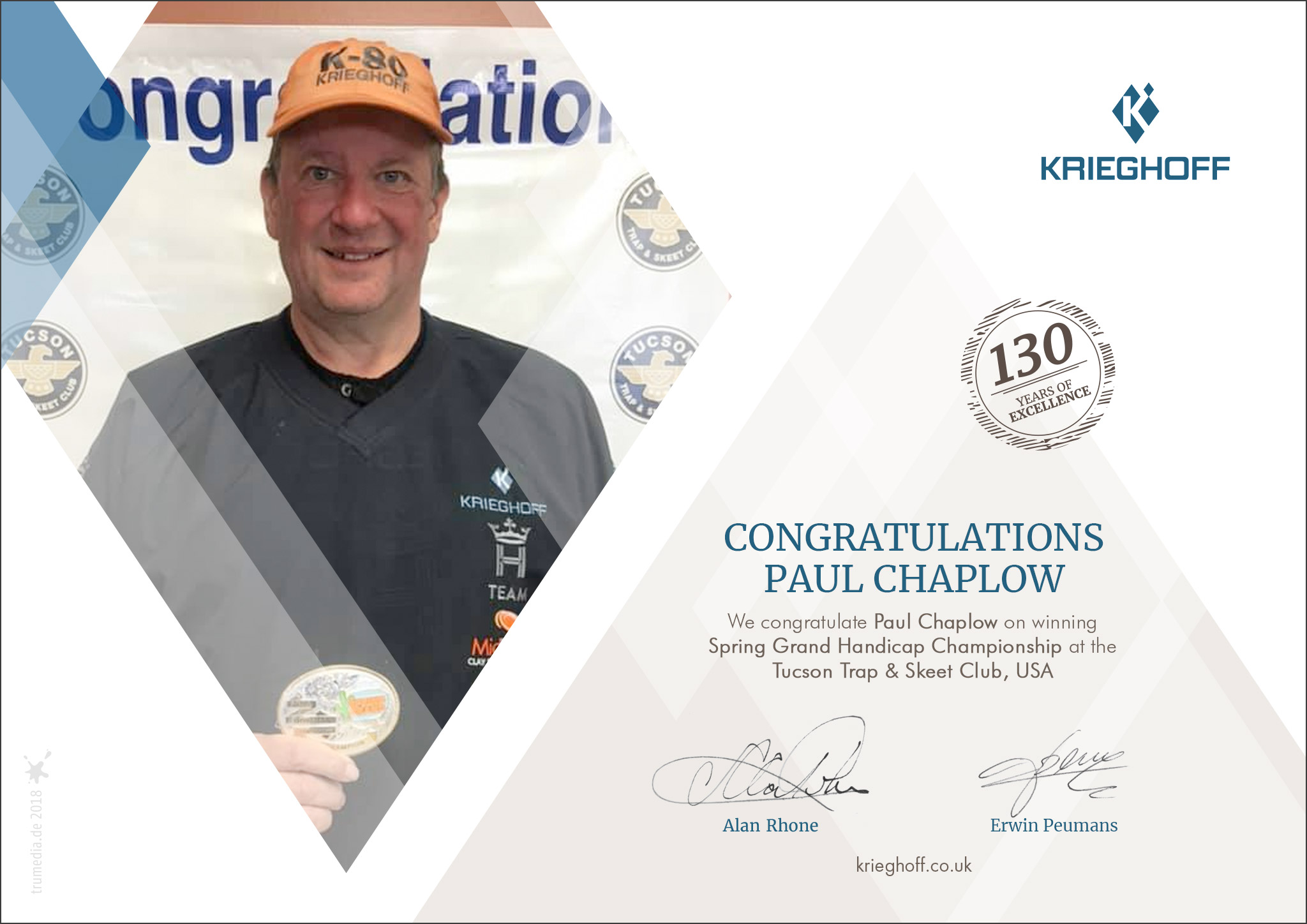 The Latest News and Events
We update out news feature regularly to keep you up to date with the latest events and stories. If you have any interesting stories you would like us to know about, please send us an email with your information.