Ian Coley Sporting
Open Day - Saturday April 6th 2019
Krieghoff will be exhibiting a selection of new Krieghoff K-80 guns and demo guns for you to come along and try at the ground. There will be various specifications available to see and try at the ground in both right and left hand options in different configurations.
As always, the Krieghoff Team will be at the Open Day to answer any questions and run through the possible options available across the Krieghoff product range.
At the Ground:
There will be a new Rabbit Challenge and Sportrap competition with cash and sponsored prizes, plus Have-A-Go stands for new shooters.
Address and Contact Details:
Ian Coley Sporting Ltd.
Nr. Andoversford
CHELTENHAM
Gloucestershire
GL54 4AX
Tel: 01242 870 391
Email: info@iancoley.co.uk
Web: www.iancoley.co.uk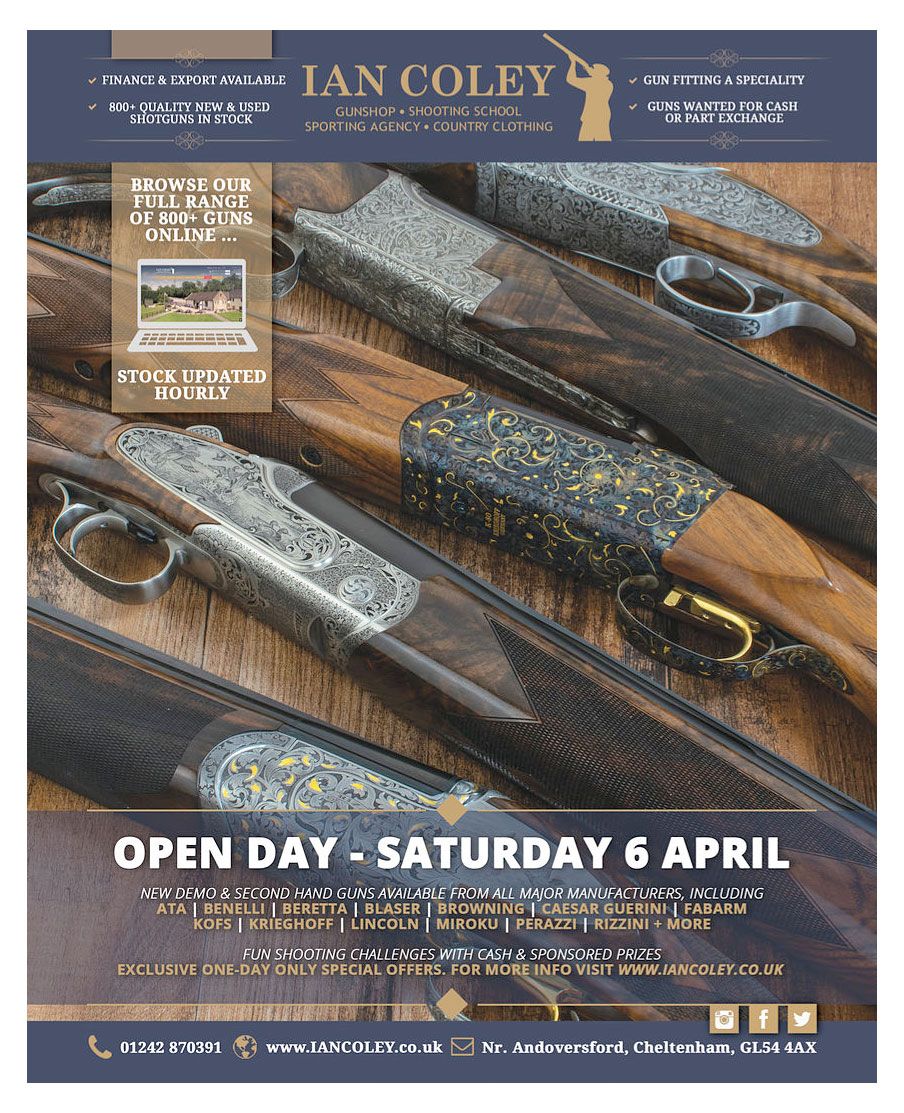 The Latest News and Events
We update out news feature regularly to keep you up to date with the latest events and stories. If you have any interesting stories you would like us to know about, please send us an email with your information.