The Essex Gun Masters 2019
Congratulations to Mark Winser on winning the Essex Gun Masters 2019. Held at Hepworth Hall Shooting Ground.
This being the 3rd time Mark has triumphed at the event, so an excellent achievement in itself. He shot a 193 which was enough to win the shoot and be crowned champion. We also congratulate Ben Husthwaite on finishing Runner-Up, so a Krieghoff 1-2 for 2019.
Very well done to you all.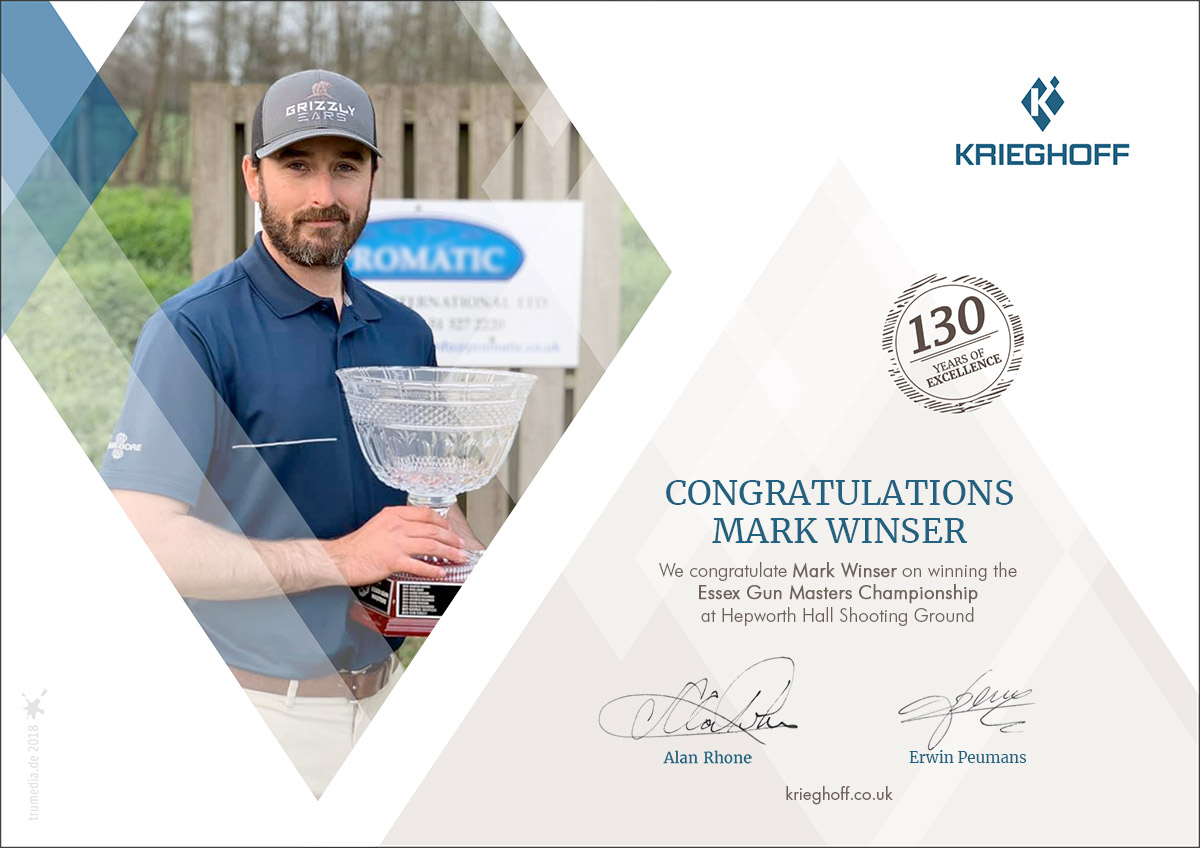 The Latest News and Events
We update out news feature regularly to keep you up to date with the latest events and stories. If you have any interesting stories you would like us to know about, please send us an email with your information.