Mark Winser wins the English Open Sporting
Mark Winser continues his outstanding form this year with another terrific win at the English Open Sporting Championships at West Midlands Shooting Ground. Mark won the title after shooting 113 in the main competition to qualify for the Super Final, in which he shot 25 straight to beat the other 5 shooters.
This is his 4th Major title this year and we hope the form continues. Congratulations Mark!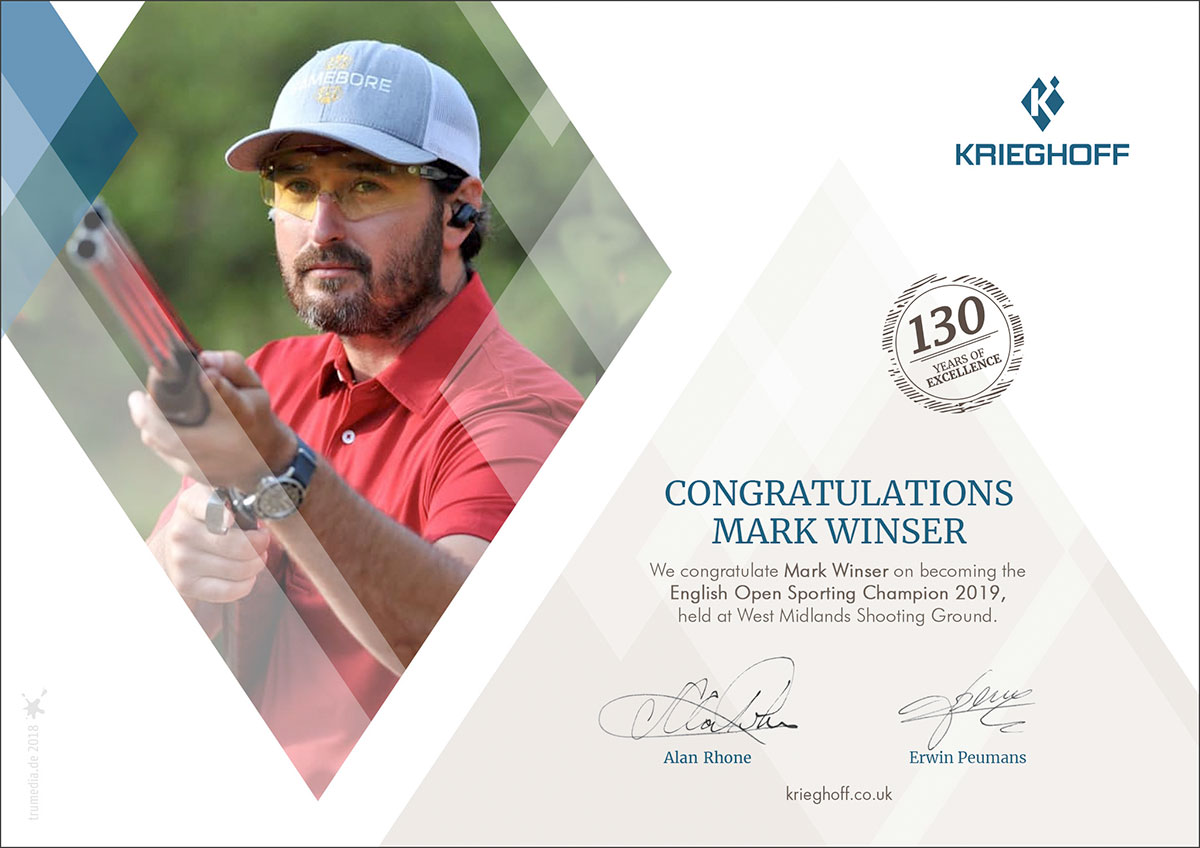 The Latest News and Events
We update out news feature regularly to keep you up to date with the latest events and stories. If you have any interesting stories you would like us to know about, please send us an email with your information.