The Dougall Memorial DTL Championships
The Dougall Memorial DTL on Saturday 15th June was held at Bywell Shooting Ground.
This year's Champion was Nigel Chapman. Congratulations!!
It was a Krieghoff 1-2-3 up the top as we also saw Paul Turner in Runner-Up and Ian Mullarkey in 3rd Place.
In the Ladies, we saw Emma Holden become Champion with Andrea Louise Swatts taking Runner-Up. Also, well done to Junior shooter Tom Roberts on winning the Juniors title.
Congratulations to you all.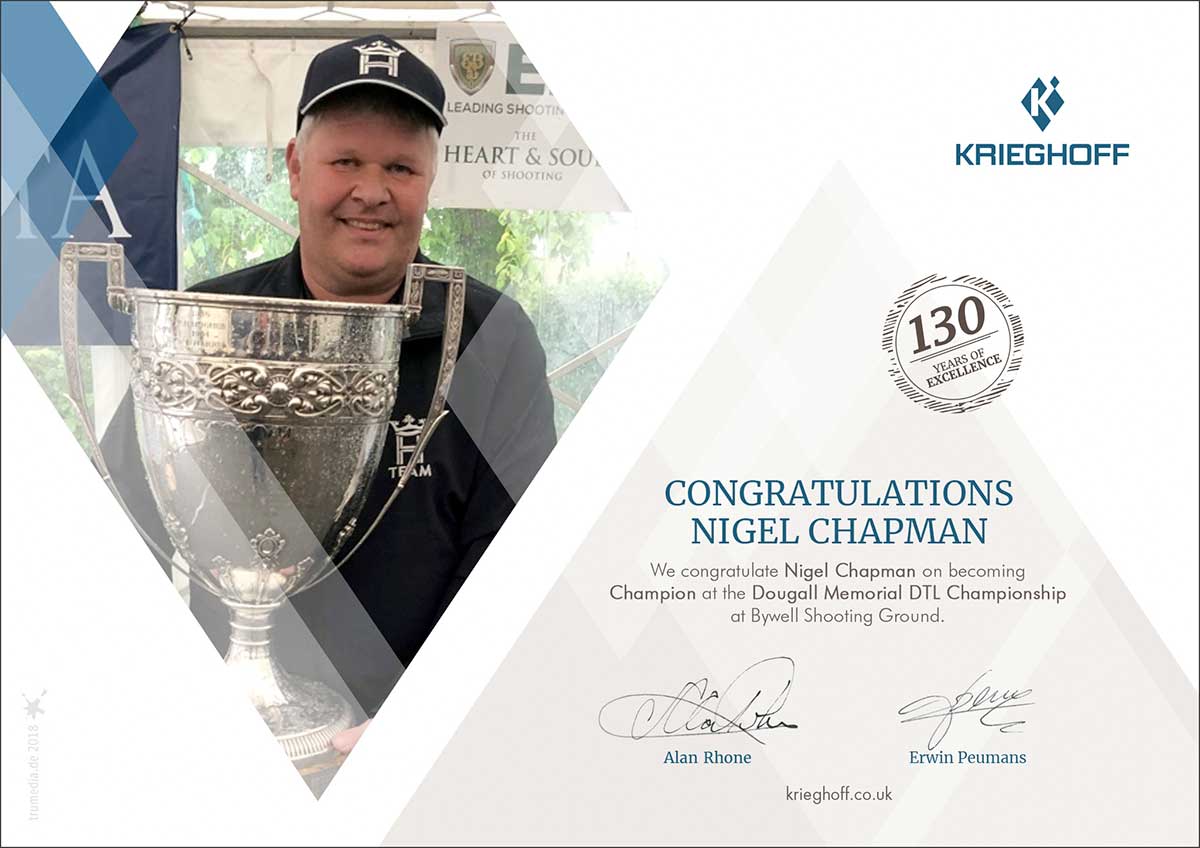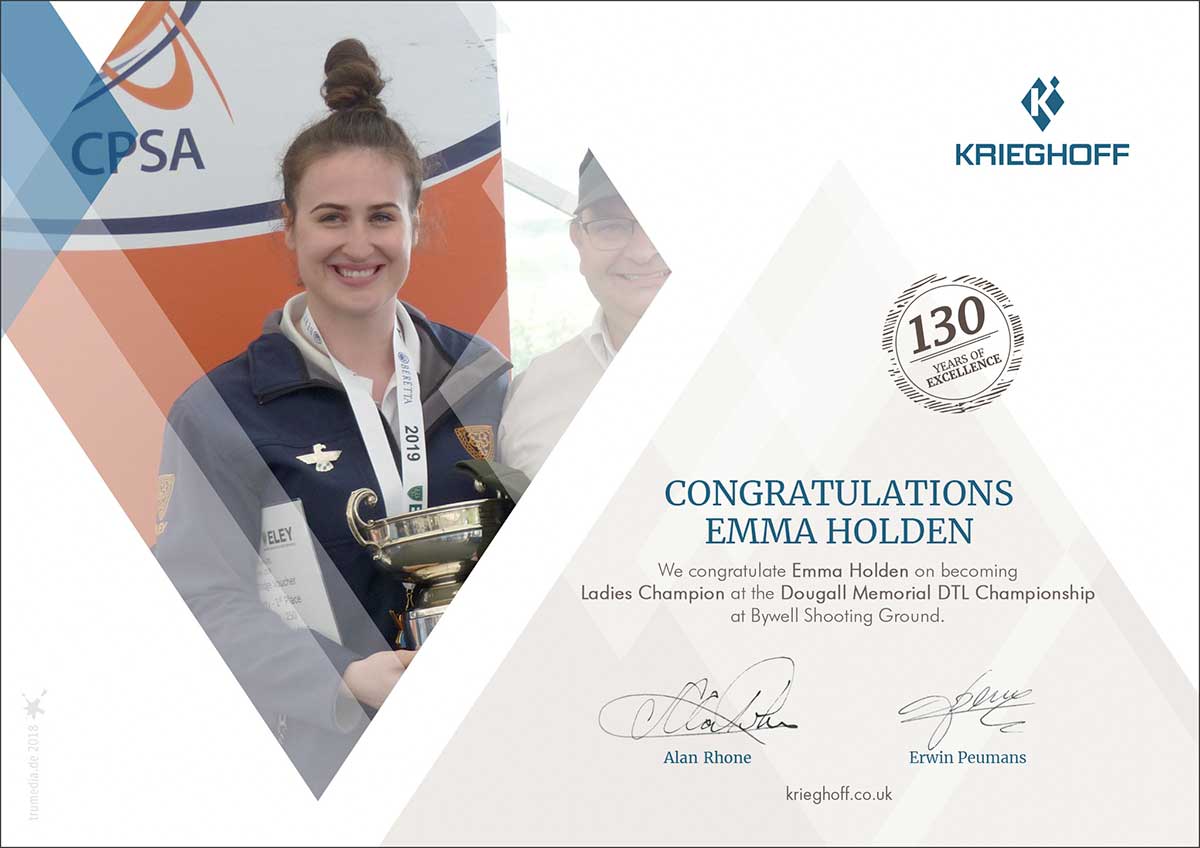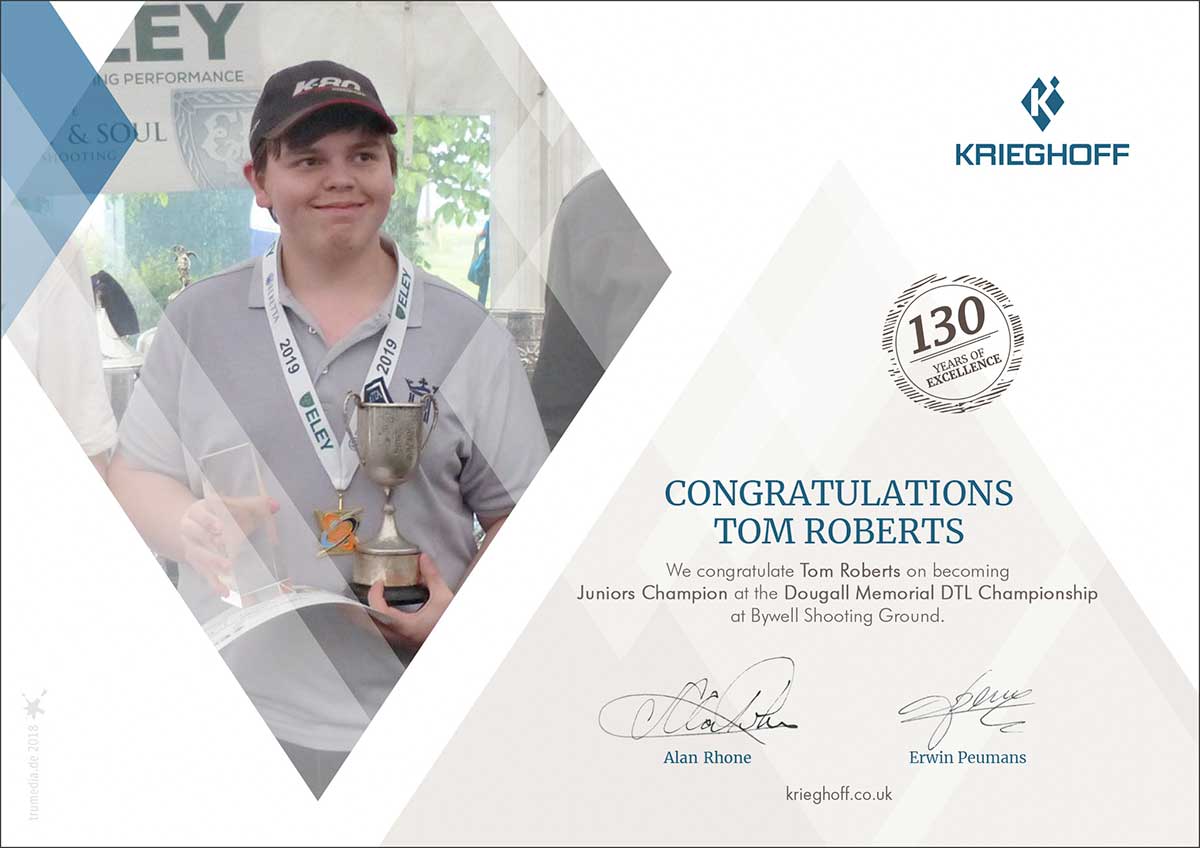 The Latest News and Events
We update out news feature regularly to keep you up to date with the latest events and stories. If you have any interesting stories you would like us to know about, please send us an email with your information.