The Welsh Open Championships
The Welsh Open DTL, Double Rise and Single Barrel Championships took place on 22nd and 23rd June at Mid-Wales Shooting Centre.
We congratulate Emma Holden on winning the Ladies High Gun with a 100/295. Well Done Emma!
We also saw Izzy Thurnell take the Ladies Runner-Up and Paul Turner take the Overall Runner-Up spot.
The Welsh Single Barrel Ladies High Gun was won by Izzy Thurnell.
Paul Turner was also Overall Runner-Up in the Welsh Double Rise.
Well Done to you all.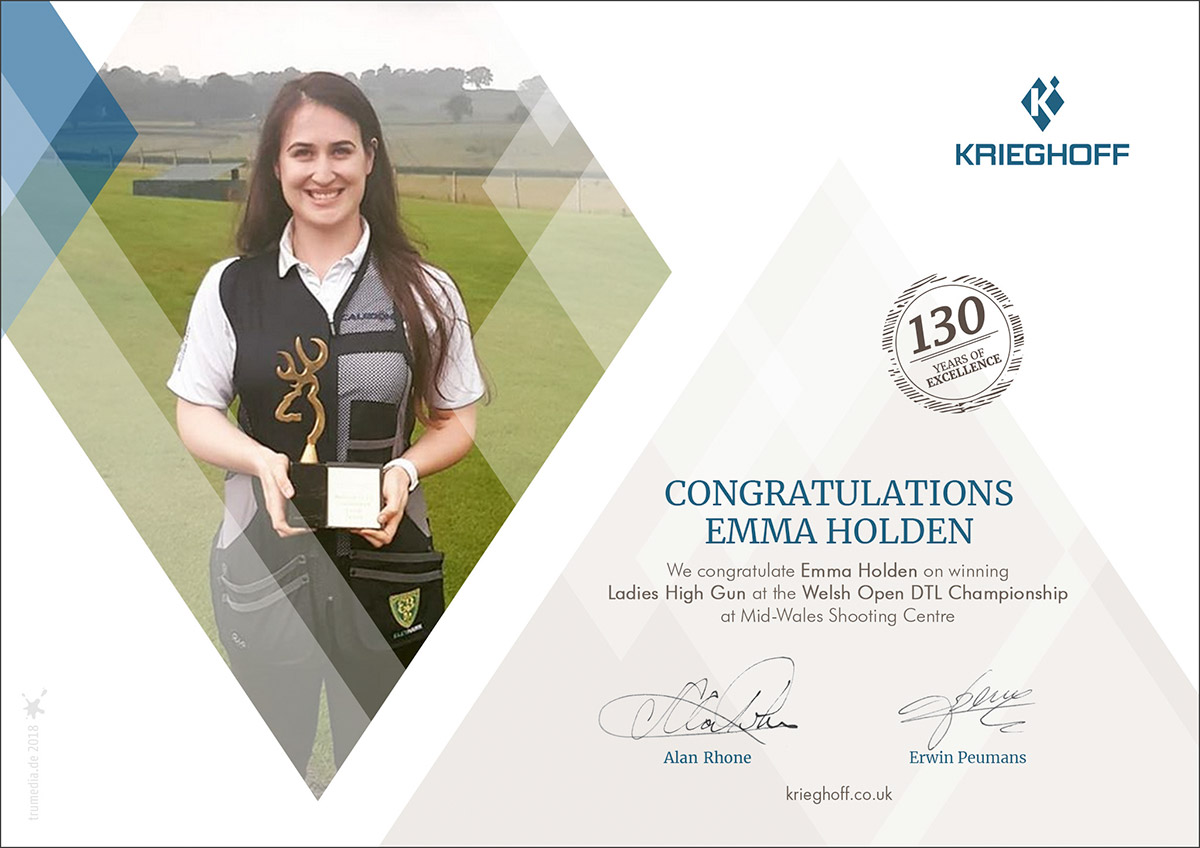 The Latest News and Events
We update out news feature regularly to keep you up to date with the latest events and stories. If you have any interesting stories you would like us to know about, please send us an email with your information.