British Masters FITASC Championships
A fantastic Krieghoff 1-2-3 at the British Masters FITASC Championship at Westfield SG.
After a shoot-off including all three shooters, Michael Hibbert won Gold, Robert Evans with Silver and Guy Franklin with Bronze. We also saw Renae Birgan win Silver and Becky McKenzie take Bronze in the Ladies category. Awesome shooting and well done to you all.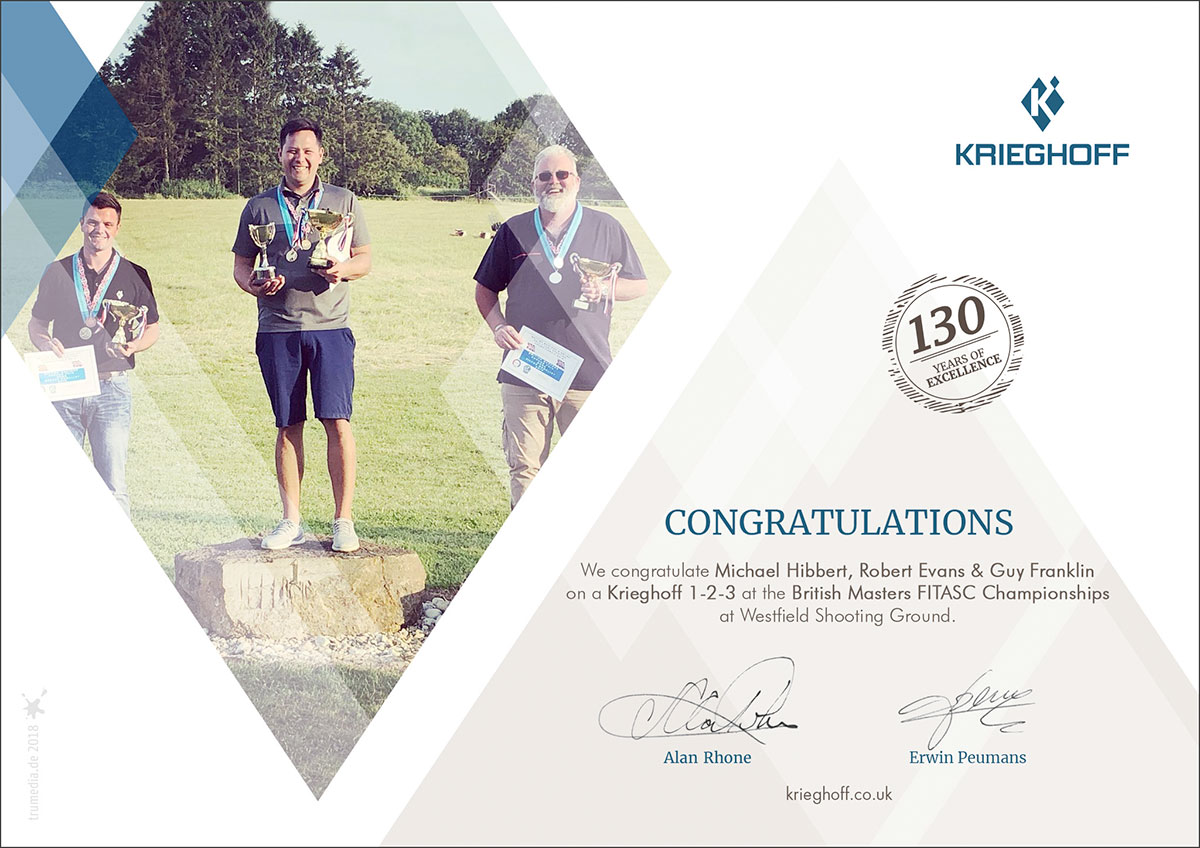 The Latest News and Events
We update out news feature regularly to keep you up to date with the latest events and stories. If you have any interesting stories you would like us to know about, please send us an email with your information.