European DTL Championships
The European DTL Championships took place at Bywell Shooting Ground on the 20-21st July.
Congratulations to the new European DTL Champion, Ian Mullarkey!
Ian shot an impressive 200/599 over the two days of competition to take the title.
We also saw Emma Holden continue her terrific shooting from the British Open DTL by also taking the European DTL Ladies title too. There was in fact a Ladies 1-2-3 with Carrie Smith in 2nd and Leanne Powell in 3rd.
In the Super Veterans category, Mike Milne took the honors. And in AA Class, Stacy Gennard was the winner.
Well done to you all.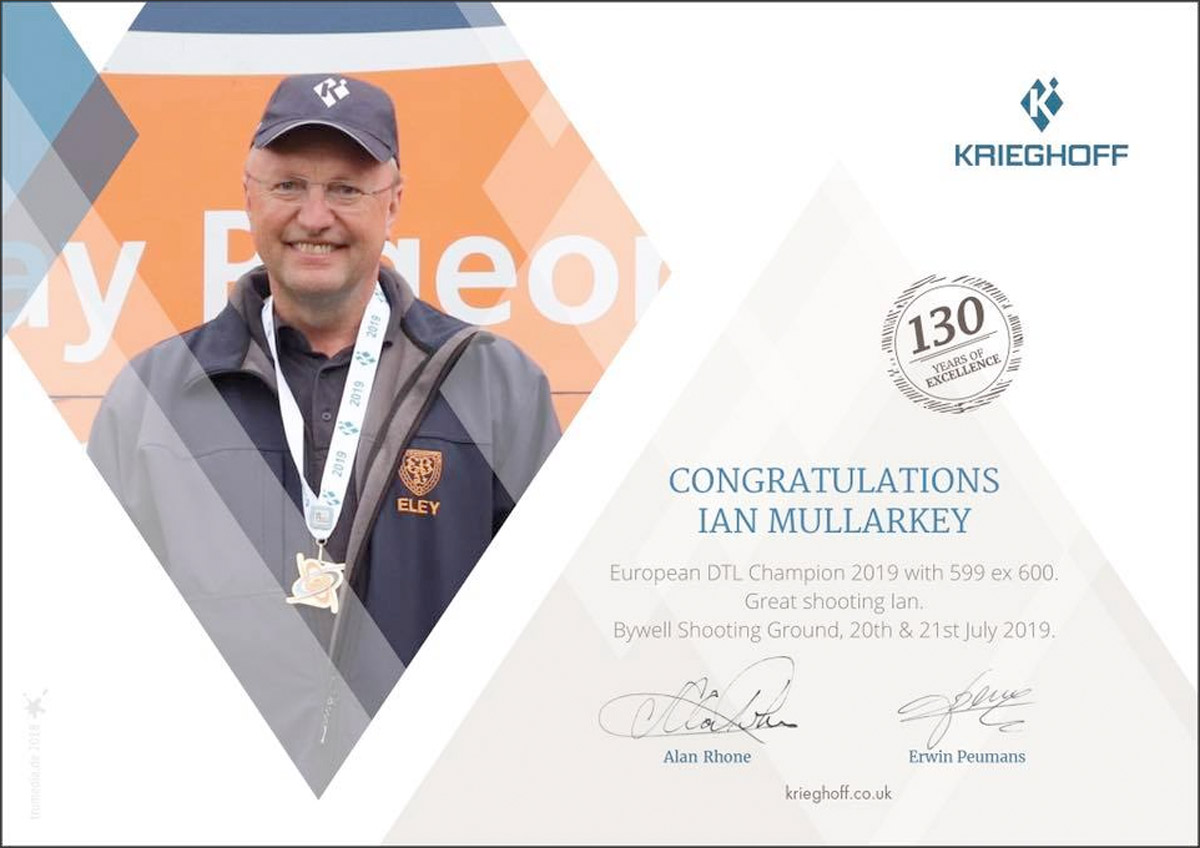 The Latest News and Events
We update out news feature regularly to keep you up to date with the latest events and stories. If you have any interesting stories you would like us to know about, please send us an email with your information.