English and British All Round Championships
Congratulations to Emma Stacey on her performance at the English and British All Round Championships, held at Brook Bank Shooting Ground on the 16th August 2020.
Emma was tied for High Gun Over-All on the English Open. But after a shoot-off on ABT with Ian Mulliner, and after dropping only 1 bird, had to settle for the Runner-Up Over-All spot. She also took the Ladies title, so a very well done.
In the British Open All Round, Emma also shot very well to take away the Ladies High Gun title. A Double in the English & British, well done Emma!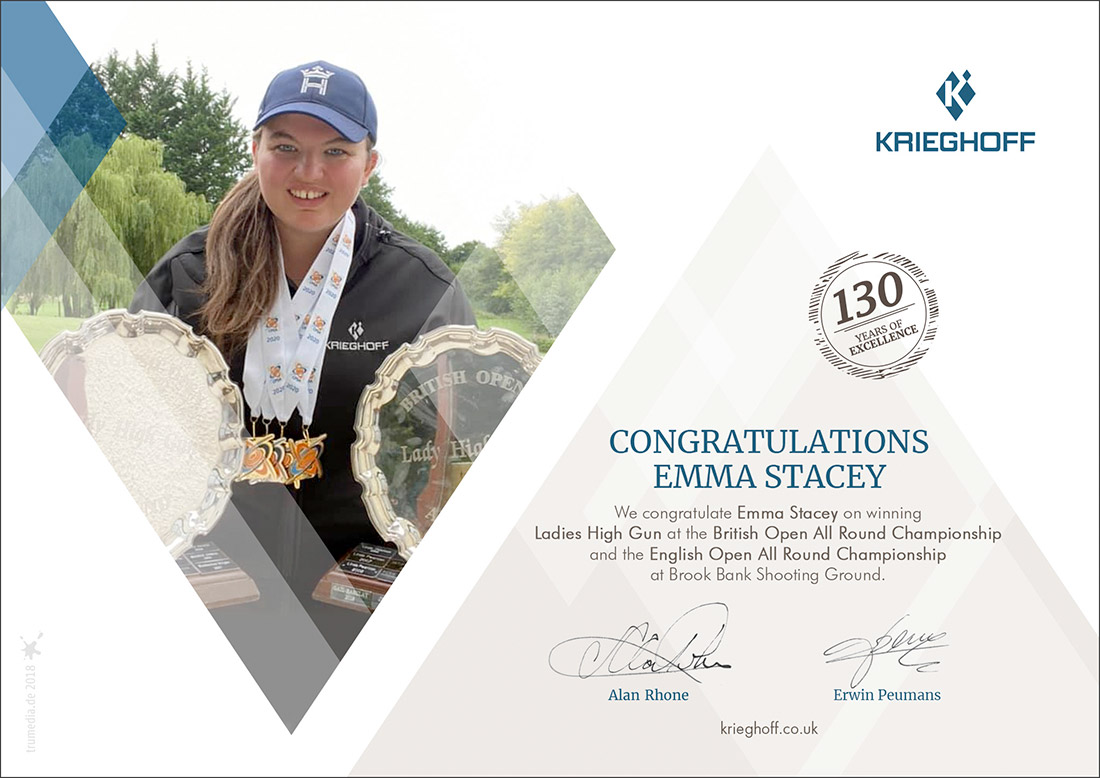 The Latest News and Events
We update out news feature regularly to keep you up to date with the latest events and stories. If you have any interesting stories you would like us to know about, please send us an email with your information.