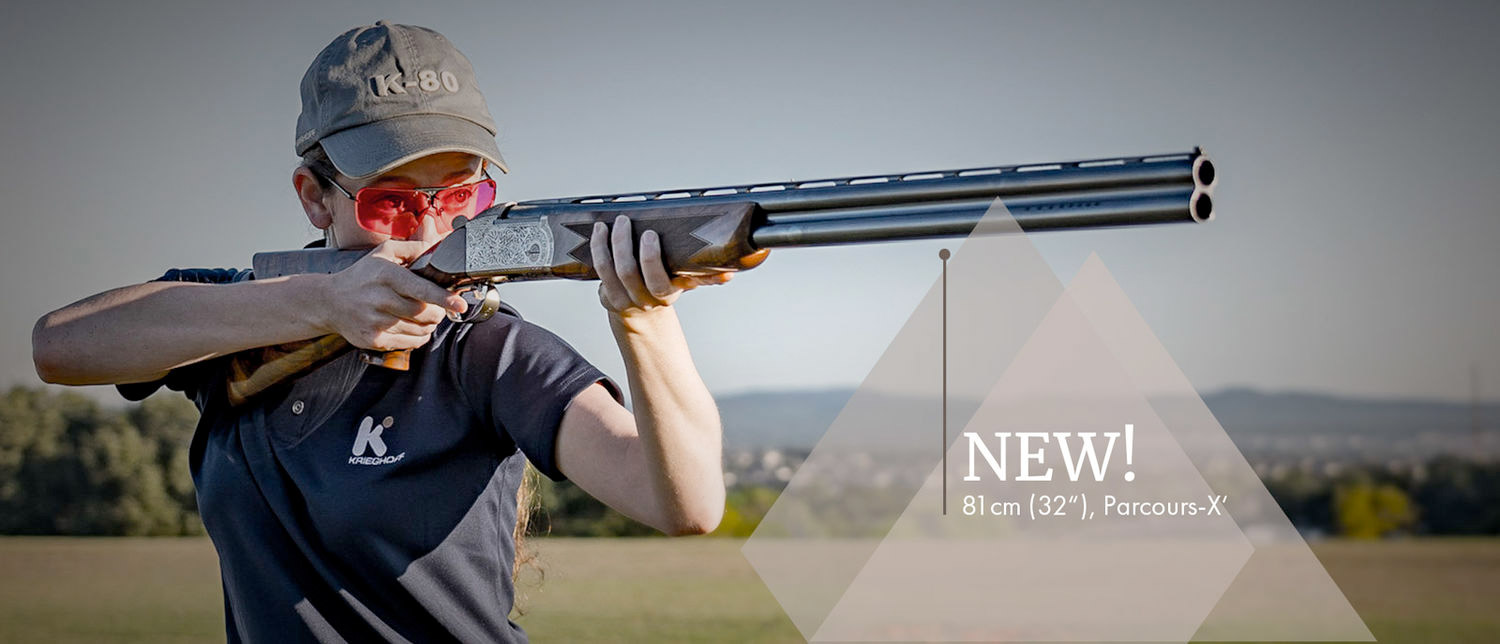 The NEW Parcours-X Barrels
New K-80 barrel set available!
81 cm (32") 'Parcours-X' barrel set.
The New 81cm (32") 'Parcours-X' barrel set weighing approximately 1,550 g and gives shooters a weight option which lies between the K-80 Parcours and Sporting barrels and provides a more steady movement, familiar with the well known K-80 Sporting. The conical shaped rib tapers from 10mm to 8mm with a flat surface minus the center groove.
The K-80 Parcours-X barrel is delivered with the newly introduced Krieghoff flush mount thin-walled interchangeable choke tubes and a speed key.
The barrel set will be available from autumn 2020 - Contact you local Krieghoff Dealer for ordering
The Latest News and Events
We update out news feature regularly to keep you up to date with the latest events and stories. If you have any interesting stories you would like us to know about, please send us an email with your information.