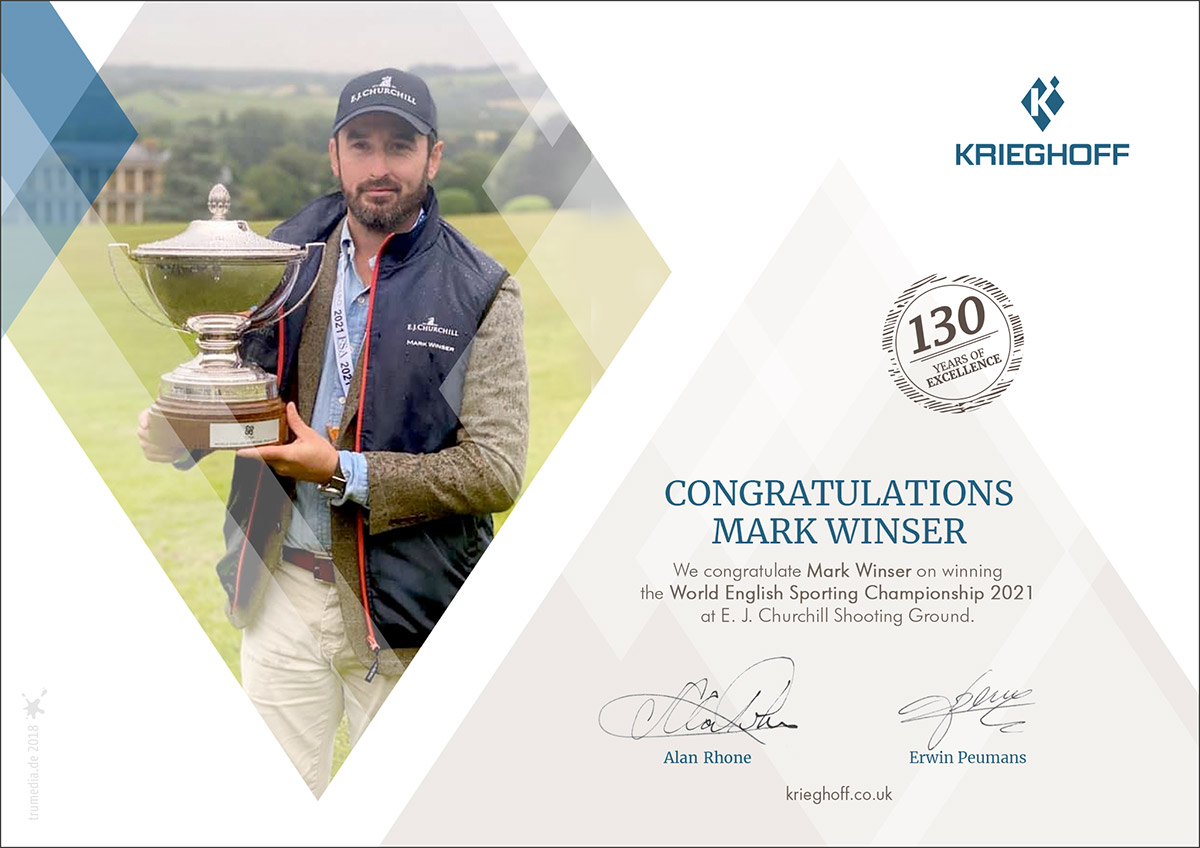 The World English Sporting 2021
Congratulations to Mark Winser on becoming the 2021 World English Sporting Champion.
The championship took place at E. J. Churchill Shooting Ground, with a 6 person Super Final Shoot-off concluding the event, we saw Mark hold his nerve to take the prestigious title.

Martin Myers, who was also in the Super Final took the Bronze medal. With Emma Stacey, also among the medals, taking 2nd in the Ladies category and as part of the Ladies Team finishing in 1st place.

Excellent Shooting!!
The Latest News and Events
We update out news feature regularly to keep you up to date with the latest events and stories. If you have any interesting stories you would like us to know about, please send us an email with your information.