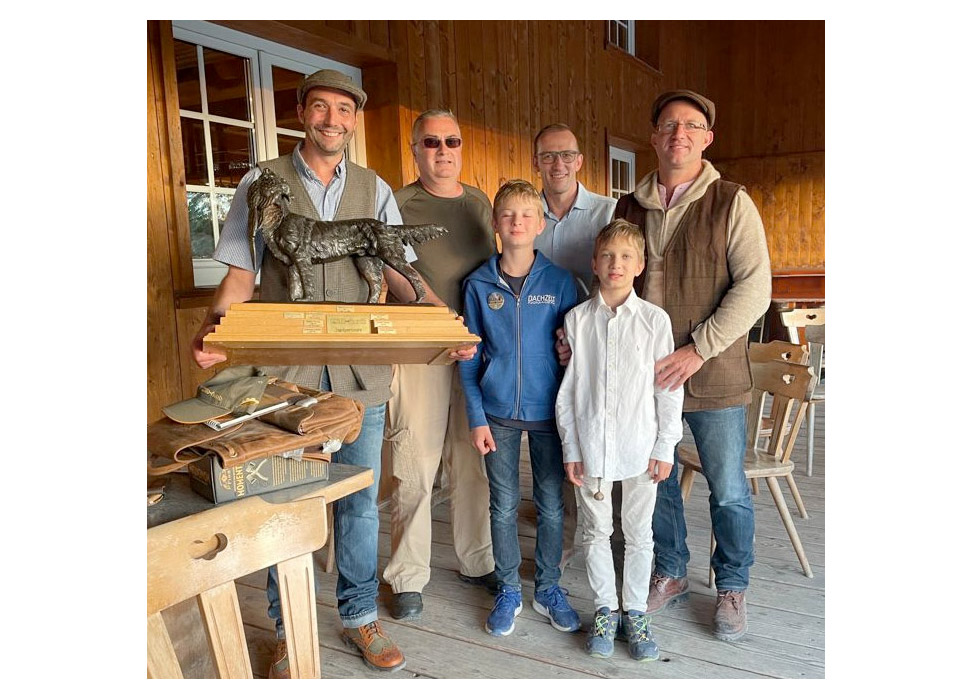 Wild und hund parcours shoot 2021
Congratulations to Erwin Peumans, our gunmaker here at Krieghoff UK, on winning the 31st Annual Wild Und Hund Parcours Shoot in Dornsberg, Germany.
This is the second time in a row Erwin has won the stunning trophy (3rd time overall: 2013, 2019 & 2021), and after making the return journey all the way back to Germany for the competition, it'll be travelling back with him to the UK. We'd also like to mention Jack Kelly from Alan Rhone Ireland Ltd, making his debut at the shoot and finishing in 3rd place.
Excellent shooting both!
The Latest News and Events
We update out news feature regularly to keep you up to date with the latest events and stories. If you have any interesting stories you would like us to know about, please send us an email with your information.