K-20 Sporting
The K-20 is a sporting, skeet and field shotgun built on an elegantly compact twenty gauge frame. It is endowed with the crisp triggers and overall feel of the K-80 and finished with the handcrafted precision that you expect from a Krieghoff. It is a gun that anyone who appreciates the pleasures of the small gauges will have to own, and it is available with the complete range of engraving patterns shown for the K-80.

Gauges:
20 Gauge; 3" chambers
28 Gauge; 3" chambers
.410 Bore; 3" chambers
Barrel Lengths:
30" or 32"; soldered top rib: 10 mm taper flat
Stock:
Neutral cast "Sporting" with palm swell and "Schnabel" forearm.
Each new K-20 comes with 10 years warranty and backed by our excellent Krieghoff Service, offering advice, service and repairs for the complete Krieghoff range. The gun is shipped in a lightweight transport case.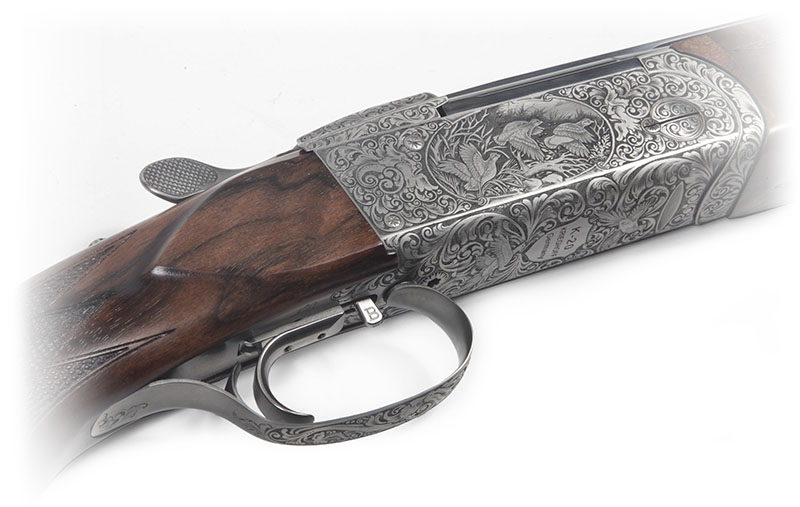 K-20 Options
To get an idea of what you can choose when buying a K-20, visit the Krieghoff Options section. You can select barrel type and length, stock grade and engraving pattern.