K-80 | Hybrid

The K-80 Hybrid Stock is available with Parcours Barrels, for a Parcours Hybrid, or with Super Sport Barrels, for a Super Sport Hybrid.
The stock, designed for a higher head position and a better feeling, prominent grip. The forearm is a slim design, which gives a closer overall feel of the gun.
K-80 Hybrid | Barrel Choice
The K-80 Parcours Hybrid has a reduced weight results in a faster handling gun and the soldered rib is flat to the barrel. With the additional option of Parcours-X Barrels now available in 32" length.
The K-80 Super Sport Hybrid utilises the stock and combines with the famous Super Sport Barrels to produce a more controlled and steadier handling gun in comparison to the Parcours Hybrid.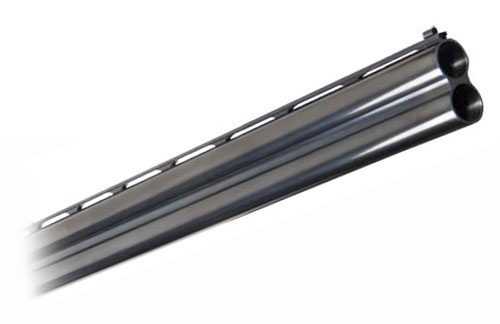 K-80 Hybrid | Stock
The Hybrid, as standard, is fitted with an adjustable comb stock to allow the owner to fine tune the gun fit. The Hybrid stock comes in a choice of Right or Left Hand configuration in Grades Standard to Custom 1 upon ordering. The stock was redesigned with a rounded grip to condense your hand and promote a tighter grip. The forearm has also been redesigned and made slimmer, this brings the hand closer to the barrel and gives you a better feel for the movement of the gun.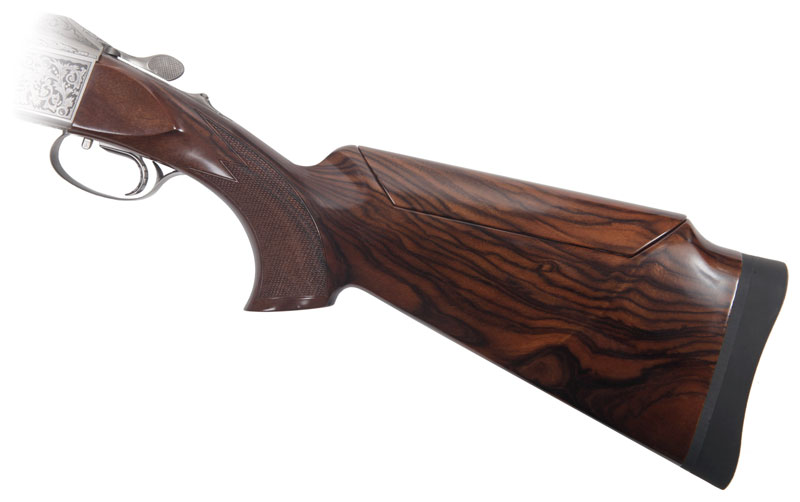 ---
K-80 Hybrid | Specifications

K-80 Hybrid
Parcours Hybrid
Super Sport Hybrid
Barrel Length
30" / or / 32"
Barrel Weight Fixed Choke
1,315 g / or / 1,415 g
N/A
Barrel Weight Choke Tube
1,310 g / or / 1,410 g
1,606 g / or / 1,681 g
Bore
12 bore
Total Length
47.4" / 49.6"
48.8" / 50.8"
Weight
8 lbs / 3.6kg
3.9kg
Recoil Pad
Kick-Eez (301-6)
Engraving
Any Engraving
Fixed Choke Sizes *
3/4 and Full
Choke Sizes
A Choice of 5 Chokes
Stock Type
Monte Carlo style stock with adjustable comb
Stock Options
Adjustable, with various wood grade options
Stock Finish
Oil
Forearm
Hybrid Forearm
Case
Supplied in a Premium Krieghoff Gun Case
---

Parcours Hybrid
Super Sport Hybrid
Length of Pull (Centre)
378mm / 14 7/8"
Length of Pull (Heel)
384mm / 15 1/8"
Length of Pull (Toe)
391mm / 15 3/8"
Length of Grip
100mm / 3.93"
Drop at Nose
36mm / 1.42"
38mm / 1.50"
Drop at Monte Carlo
36mm / 1.42"
38mm / 1.50"
Drop at Heel
48mm / 1.89"
52mm / 2.04"
Cast at Heel
5mm / 0.20"
Cast at Toe
6mm / 0.24"
Pitch
89º
(Measurements taken from Parcours 32" and Super Sport 32" Barrels)
K-80 Options
To get an idea of what you can choose when buying a K-80, visit the Krieghoff Options section. You can select barrel type and length, stock grade and engraving pattern.