Results and Lewis Classes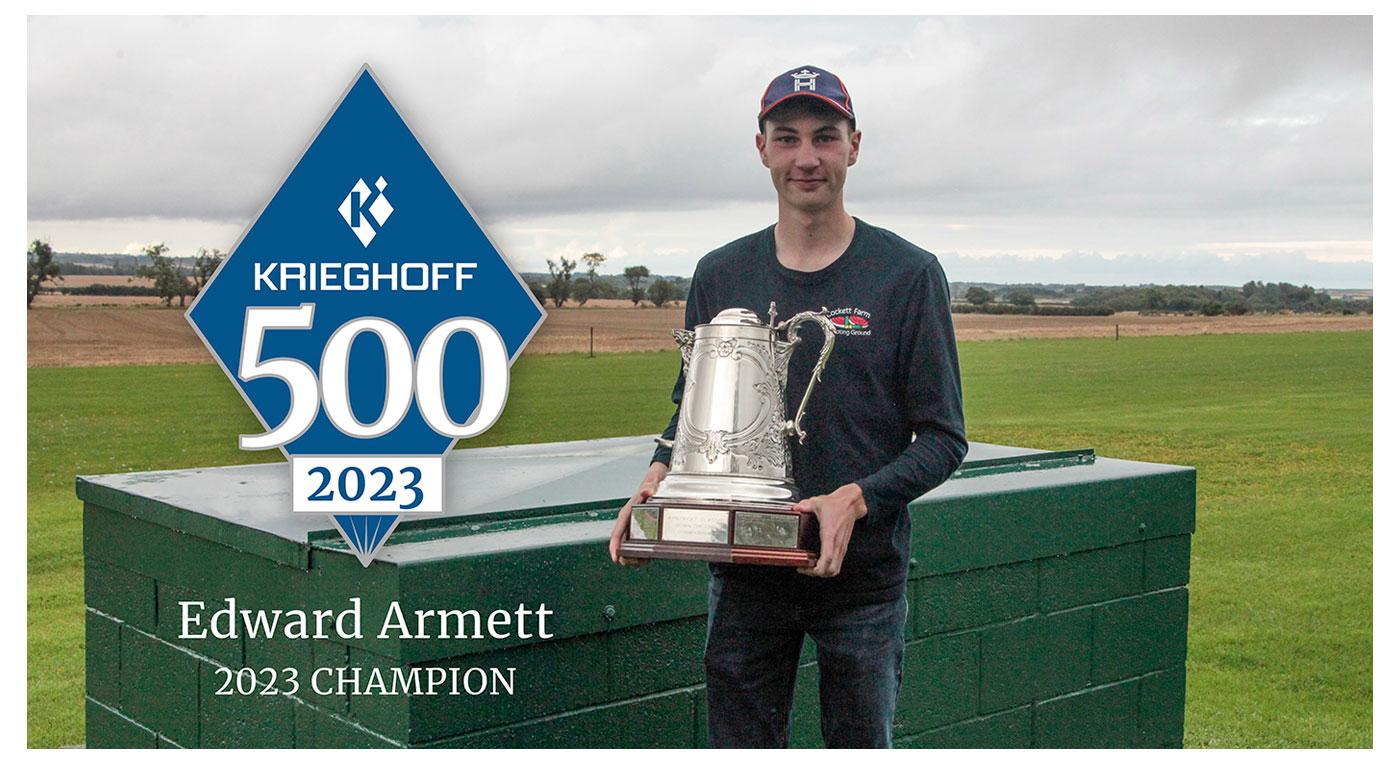 Thank you to everyone who came to this year's Krieghoff 500. We're glad to be involved with such a great event.
This year, we introduced a new event on the Friday. It was 100 Single Barrel event, with the addition of the Krieghoff Lucky Numbers following on from the main event. This involved splitting the final scores into 4 Lewis Classes, then two Lucky Numbers being drawn at random, which were 0 and 4. Everyone's score from the competition ending in 0 or 4, was then to shoot-off in their Lewis Class to determine a Lewis Class winner from each of the 4 Lewis Class. These were Kevan Smith, Angus MacDonald, Marty Smith and Allan Wilson. We then drew a final random shooter from the entries list of entries, which was Derek Street. These 5 shooters shot off for a share of the sponsored prize of £3,000. You can see the Friday Lucky Numbers & Prizes page to see the results.
We then went on to the Main Event, held over two days, Saturday and Sunday. The weather played a big part over the two days, with intermitant showers lasting anywhere between 5-20mins at a time. Which meant people had been starting a line in t-shirts with the sun beating on their back, and by the time they were finished it was lashing down with rain, soaking them through to the bone. Although very frustrating to be caught out, it didn't damped the spirits of the shooters, who mostly laughed it off as typical British weather.
The 100 Single Barrel competition on Saturday saw one perfect 100 Straight, shot by Mark Stamper. Being the outright winner of Saturday, he automatically went into the Super Final against Sunday's winner.
Then on Sunday, the 100 Single Barrel competition, saw two shooters shoot 99/100, which meant we had to hold a shoot-off between William Buchanan and Junior shooter, Edward Armett. After a tense shoot-off, Sunday's winner was decided and it was young Edward Armett. But the pressure was not over yet as Edward was now in the Super Final Shoot-Off against Saturday's winner, Mark Stamper.
This was a good battle of nerves as both shooters were more than capable of shooting extrememly well, as demonstrated to arrive at the Super Final. It was just a matter of who could maintain it and handle the pressure. After two lines of 25 targets, the 2023 Krieghoff 500 Champion was decided - Edward Armett!
Congratulations to Edward. As one of Junior Shooters entered into the event, with sponsored entry fee and Hull Cartridges , he proved to everyone that it is more than possible to win it. A great advert for the sport and we're pleased to see a Junior succeed.
All prizes will of course be paid out to the winners as soon as possible. Please check the Results and Prizes lists below.
Event 1 - Friday Lucky Numbers Results List
Event 1 - Friday Lucky Numbers Lewis Class & Prizes
Main Event - Saturday/Sunday Results List
Main Event - Saturday/Sunday Lewis Class & Prizes
Main Event - Saturday/Sunday Options Winners
Photo Gallery
We have a large selection of photographs from the Krieghoff 500. Visit our Facebook Page to see the various galleries.