Krieghoff DTL | Friday Lucky Numbers
The Krieghoff Lucky Numbers started in 2008 and has been continued due to popular demand. The Lucky Numbers is always held on the Friday following the standard 100 DTL competition is now a main part of the shoot and something for everyone to look forward to.
The additional side event is sponsored by Krieghoff with £3,000 cash with a possible £1,000 for the winner of the super final. The basis of the Krieghoff Lucky Numbers is as followed:
1. After the last score card is handed into the club house for the standard 100 DTL shoot, we then draw 2 number from 0-9 at random.
2. If your score from the 100 DTL ends in one of the 2 Lucky Numbers drawn, then you go into the Class Shoot Off.
Example - If the two Lucky Numbers draw are numbers 3 and 7. Everyone who's score ends with a 3 or a 7 qualifies. i.e. a score of 293 would qualify as well as a score of 137...
3. Everyone who has a qualifing score are grouped into their Classes to shoot off until a Class Winner is confirmed. Each Class will be notified on the day which Trap to shoot-off on. There is a shoot off to determine a Class Winner for AA, A, B and C.
4. Once all of the 4 Class Winners are confirmed, we then then draw a Wild Card from the Entire Shoot. Usually draw as a raffle system using your Squad Number, then your starting Peg Number. The Wild Card makes up the 5th member of the Super Final.
5. All 5 Members of the Super Final: Class Winners in AA, A, B and C plus the Wild Card, shoot off until 1st, 2nd, 3rd, 4th and 5th have been decided. Well worth sticking around for because even 5th Place takes home a £200.00.
| | |
| --- | --- |
| Final Position | Prize Fund |
| 1st | £1,000 |
| 2nd | £800 |
| 3rd | £600 |
| 4th | £400 |
| 5th | £200 |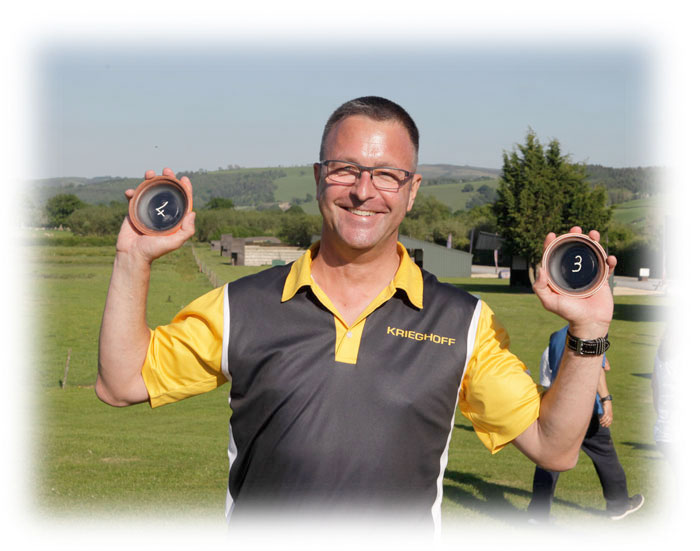 Krieghoff Lucky Numbers since 2008
The competition was introduced on the 10th Annual DTL in 2008 and has proved a very popular addition to the shoot. We see the winner is not always the AA Class shooter, as when there's a bit of pressure of a prize fund, who knows what may happen. Best of Luck to Everyone involved.