Krieghoff DTL 2020 | May 21-24th
The Krieghoff DTL 2020 will be held at Mid-Wales Shooting Centre. We are finalising details with Mid-Wales SC regarding entry fees and entry limits. But we will be Opening Entries on Monday 2nd March 2020. Keep an eye on our Facebook Krieghoff Service page to keep up to date also.
Latest Update:
The Krieghoff DTL in 2020 will take place on 21st - 24th May. Entries will Open on Monday 2nd march 2020 at 09:00.
This will be the last Krieghoff DTL so we are working to make sure all of the details are correct.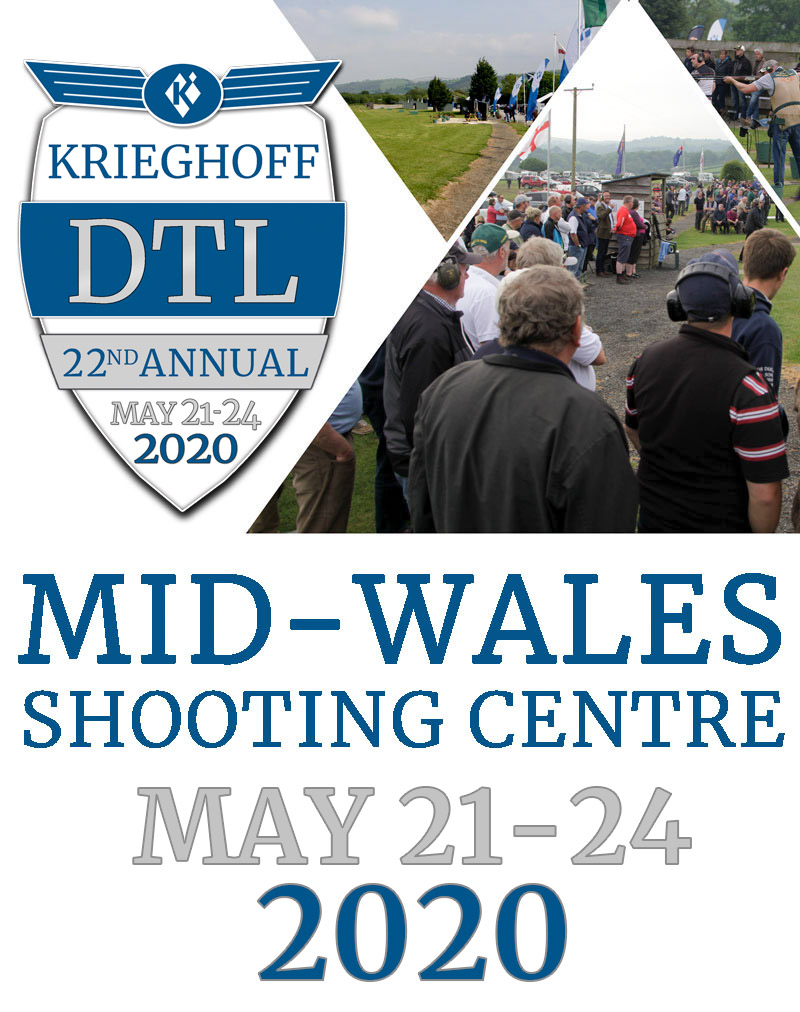 ---
Event Details for 2020
BOOKING FOR 2020:
ONLINE BOOKING: OPEN 2nd March 2020

Telephone Entries - NOT AVAILABLE YET
Entry Form - AVAILABLE 2nd March 2020
Send the form to:
Alan Rhone Ltd,
6 Coed Aben Road,
Wrexham Ind. Est.
Wrexham
LL13 9UH
 
(Cheques made payable to Alan Rhone Events Limited)
(We accept the following cards)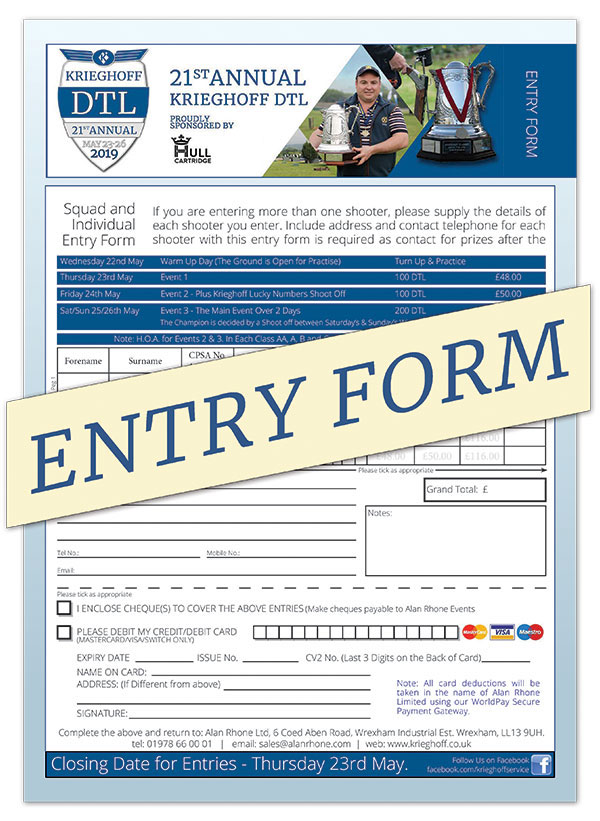 Krieghoff DTL News and Updates
To clarify, the scores at this years Krieghoff DTL will be registered. There are additional prizes in the categories. The age limits differ from the CPSA rules, so your scores will be recorded in your CPSA category ages, but the category prizes for the Krieghoff DTL will be presented in the following age limits: Ladies, Colts (Under 16), Juniors (16 to 18), Veterans (60 to 69) and Super Veterans (Over 70). For this reason, we may require proof of age for podium places. See our Terms and Conditions.
Service & Custom Stocks
As usual, we'll have our team of gun makers working tirelessly at the ground performing services and adjustment work on K-80's. Plus we also have Ralf Sommer from the Krieghoff factory in Germany joining us making custom made stocks from blanks.
If you would like to book your gun in for a service while you're at the ground, or if you would like a custom stock making at the ground, please contact us to arrange it at sales@alanrhone.com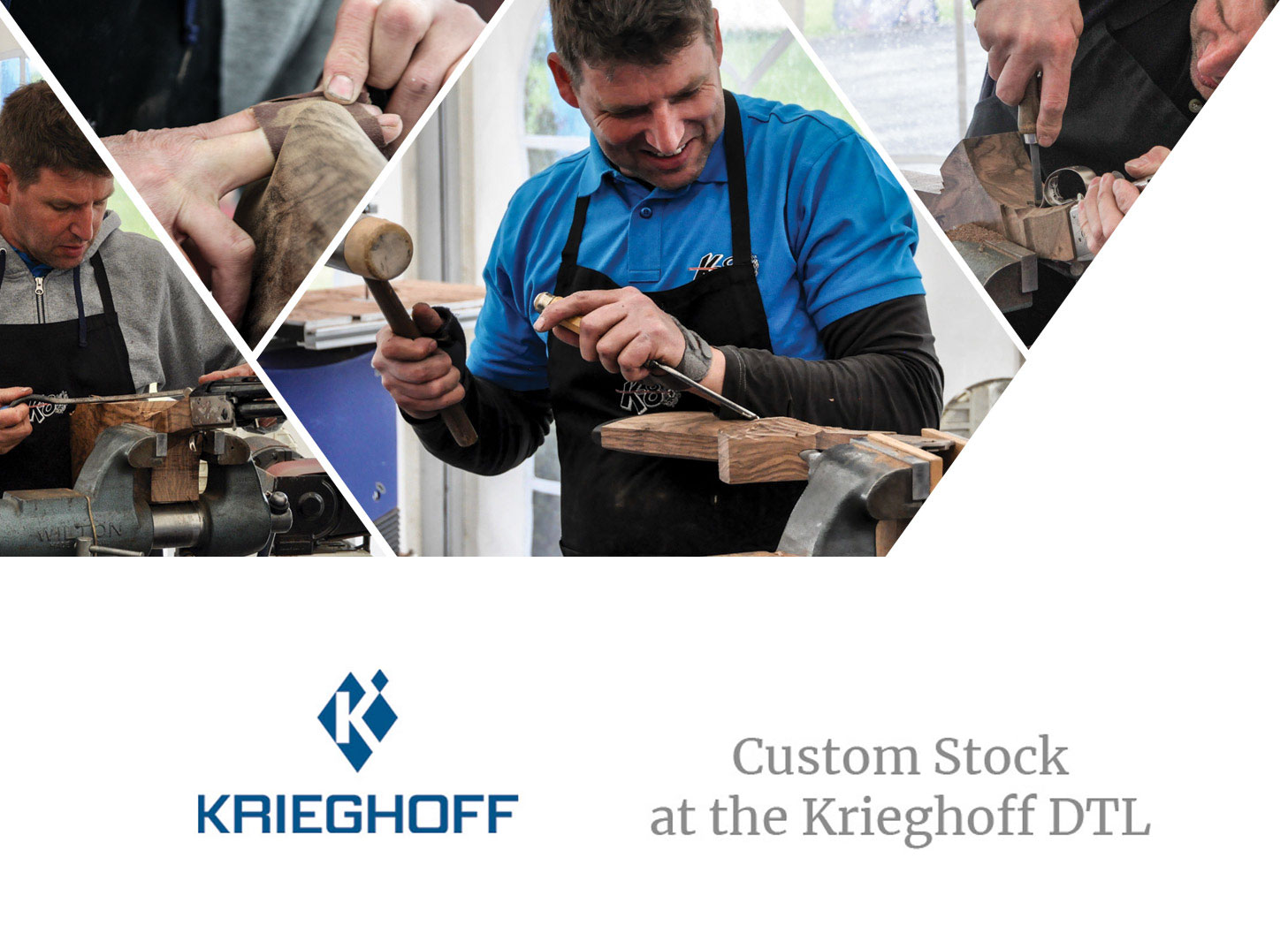 Prize Funds
The Prize Fund is well worth winning as usual at the Krieghoff DTL. The crowning prize is a New Custom K-80 with a 5 Year Sponsor Contract. Plus the individual Class and Category Prizes in All Events of £19,305.
We also have sponsored prizes from Krieghoff & Hull Cartridge
Find Out More about the Prize Fund for Each Event.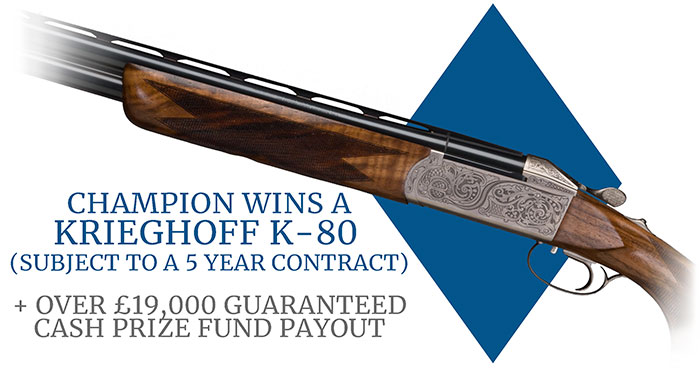 Location & Venue
Mid Wales Shooting Centre Ltd.
Ffinnant
Trefeglwys
Caersws
Powys
Wales
SY17 5QY
Find Out More - about the Location and the Surrounding Area.
Ground Layout - see more about the Traps and Layouts.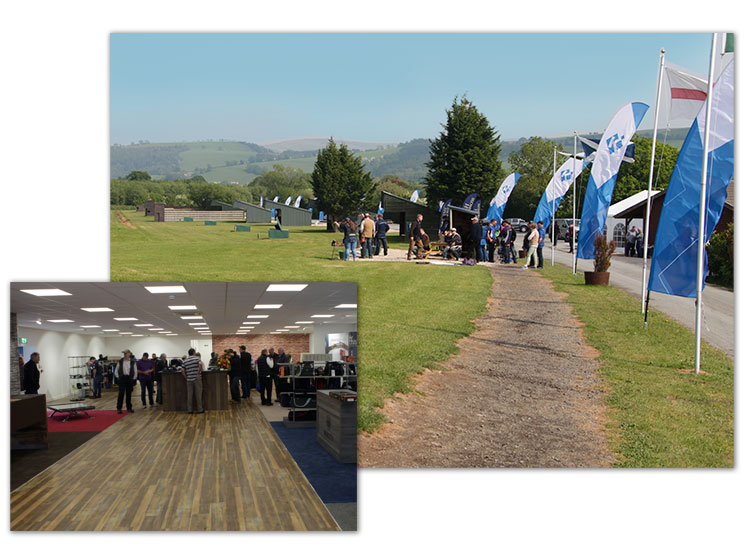 Useful Information
Cancellations - Need to Cancel or Change Your Entry?
Krieghoff Service - Get Your Gun Serviced at the DTL
Hall of Fame - See the Full List of Past Winners
Krieghoff Lucky Numbers - Find out more out the Friday's Krieghoff Lucky Numbers
How to Find the Ground - Maps and Directions for Mid-Wales Shooting Centre
Hull Cartridge - Amazing Support with a Massive Sponsored Prize
Booking
Booking will be open until the day before the event. Please inform us of all cancellations before the day of the event otherwise this may void any entry fee refund. See our terms and conditions to see the cancellation policy.