Krieghoff DTL Service
As usual the Krieghoff Service Team will be in attendance at the Krieghoff DTL. Including Erwin from Krieghoff UK, joined by Gunmakers from the Krieghoff Factory in Germany.

You can book your K-80 in for a service while you're at the Krieghoff DTL by calling us on 01978 66 00 01 or emailing us on sales@alanrhone.com. Remember to work around your shooting time and allow 2 hours for completion of a service.
Ralf, from Krieghoff Germany, will be demonstrating his skills as Master Stocker and will be making custom stocks while at the ground. A very interesting and facinating process. We have a limited availability if you are interested in having a custom stock made at the event. Please contact us if you want any further information.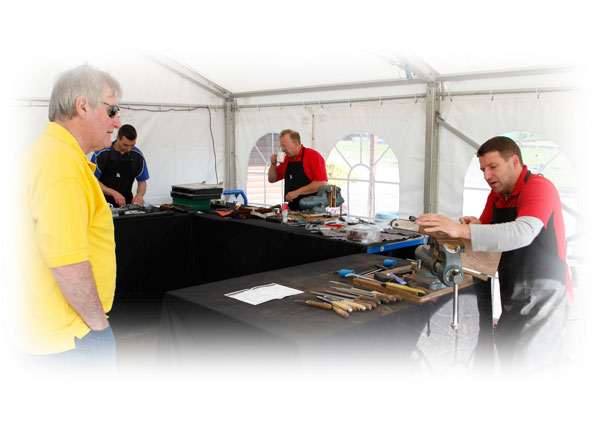 Limited Service Times Available
Due to the limited time available at the Krieghoff DTL, there are only so many service jobs the Gun Makers can perform. It is best to book your gun in early to avoid disappointment.