Scope Mounting
Problems with your Scope Mounts?
If you would like to find out more about the problems you can face with your scope mounts click here.
 
There are a number of simple scope mounting problems we find from time to time, and there are solutions to all of them. It's not always the shooter's fault, check your scope mount before you start blaming yourself.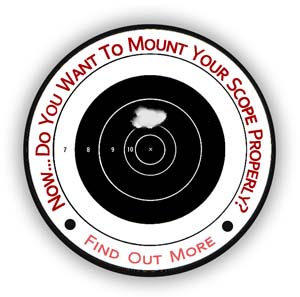 We can Mount Anything to Anything
We offer a superb scope mounting fitting service. Using Recknagel parts and accessories to mount any scope to any gun. We also offer a sight mounting service, including express sights and fixed sights fitted perfectly on to any gun.
 
The scope mounts we offer are Pivot, Claw mounts or Fixed systems with either Rings or Rail scope attachments. Each scope mount has it's own qualities and picking the right mount for you is sometimes a tricky task.
 
We also fit and supply Ziegler ZP Scope mounts, a revolutionary way to attach your scope, and one of the best features is it's "plug and play" with interchangable scopes.
Find out what's possible with your gun, with Recknagel parts we can find a solution for your scope mounting problems in no time at all. There a multiple different height and size options available.
Contact us on 01978 66 00 01
With Ziegler ZP Mounts you can have the confidence of a high quality and precision made mount, which mounts with a simple click into place and zeroes every time. The option of having multiple scopes mounted to the same rifle bases is also an option with Ziegler.


Scope Mounting
We offer an expert scope mounting service. Usually there is a part or parts already made from the manufacturers we supply. In the case where we have to construct a custom rail or scope mount, we would need to quote upon inspection of the rifle and needs of the customer.